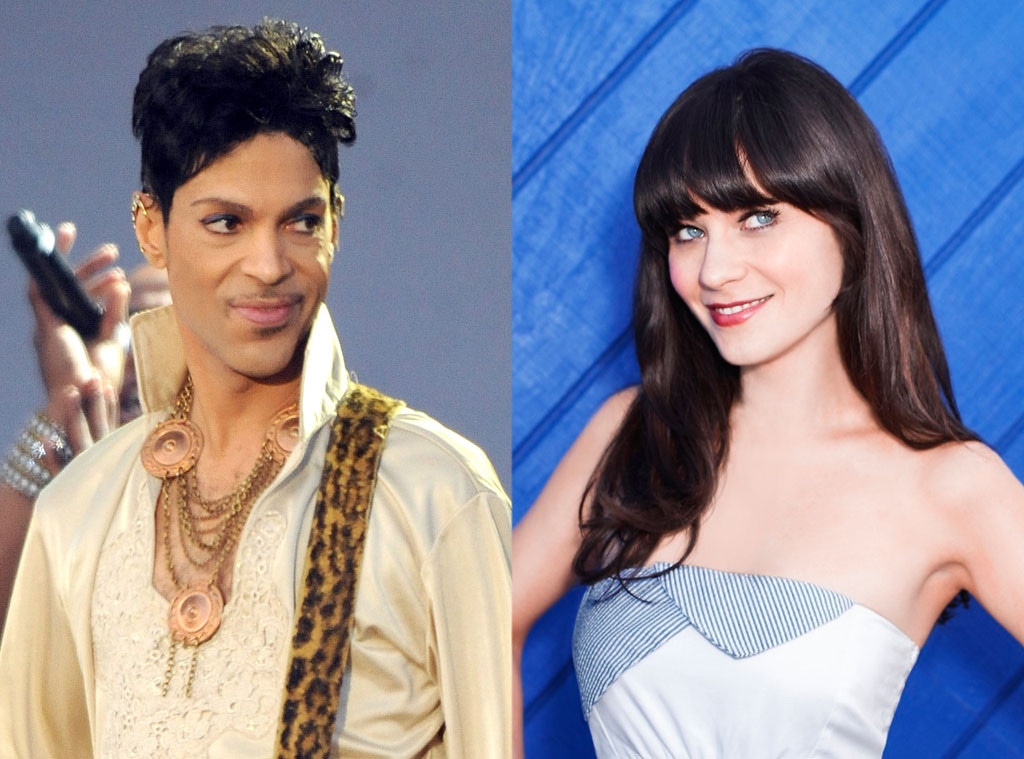 Stuart Wilson/Getty Images
For anyone who thought it was crazy that Prince would be guest starring on New Girl, just wait til you hear how he came on the show.
"He contacted us last season because he's a huge fan," executive producer Brett Baer tells E! News exclusively. "He knows everything about the show. He contacted Zooey [Deschanel] and Hannah [Simone] directly and asked to do the show. We couldn't work it out last year. But when the Super Bowl thing was floated, it was perfect timing."
We broke the story that Prince would guest star, and New Girl's bosses tell us the music icon also was very specific about what he wanted to do on the show. "He said, 'I want to be involved in the show in a real way and I want to help Nick and Jess with their relationship,'" executive producer Dave Finkel tells us.  
"He's a Nick and Jess shipper!" Baer adds with a laugh.
And sure enough, Prince is getting exactly what he wished for in the Super Bowl episode.  "He's right in the middle of trying to help [Nick and Jess] work through some stuff and it's amazing," Baer tells us. "His thing was all about getting to Jess and trying to bring out this inner part of her that hadn't been brought to the forefront. The word hip tips was sort of the thing. He put it, I think I can give her some hip tips!"
READ: Prince Is Coming to New Girl!
Prince's Hip Tips must become a thing. We want some!
The show's producers were also floored at how truly gifted Price is as a comedian.
"He's genuinely funny," Finkel reveals. "He's got a very quiet, wry sense of humor but he kills. There's a moment in the episode where he's sitting in between Zooey and Jake on a bench. And it's a silent beef and he's just looking between them trying to figure them out. And it's hilarious. He has crazy comic instincts." 
"He knows that his value as a persona is doing as little as possible," Baer adds. "But those little possible moments he knows exactly how to play it and exactly how to give. You forget that he's done abunch of movies. He's directed a bunch of movies. He understands the medium. His whole thing was making sure that he was supporting Zooey and supporting Jake. It was incredible."
Other guest stars coming up on New Girl include Adam Brody as an ex of Jess', and Linda Cardellini (Freaks and Geeks, ER, Mad Men) as Jess' sister.
New Girl's bosses revealed they tried to cast Emily Deschanel but just couldn't make it work. "We have to pass her soundstage to go to our soundstage and they're always working," says Baer. "But we'd love to work with her and so would Zooey. We'll make it work somehow later on."
Jess' sister is a "wild card" who "enjoys making trouble," according to Baer. "We needed someone who was beautiful and who can really act but also be funny. I think we hit a homerun. Linda is fantastic."