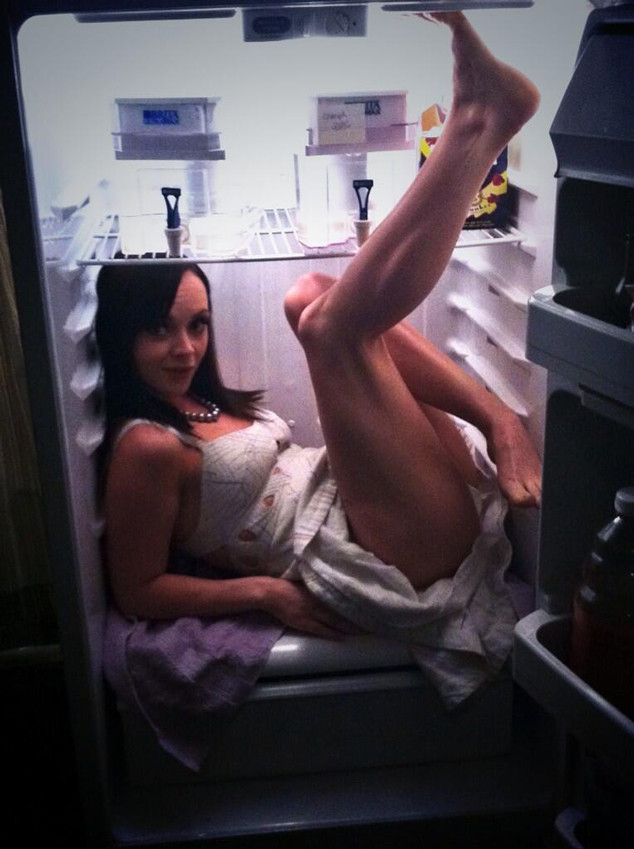 Twitter
What tiny space can you fit into?
You've heard of Tebowing, Kaepernicking and—after last night's Golden Globes—Lawrencing, but actress Christina Ricci sparked a new photo trend called "Riccing." The latest phenomena came about after the star started sharing photos of herself squeezing into tiny spaces.
"Being small does have its benefits however. Look out for my new photo series, 'I Can Fit In That!'," Ricci wrote with a photo of her coming out of a dryer.
Most recently, the celeb fit her entire body into a refrigerator. "Yes, pants would have been more appropriate fitting-into-fridge attire. But, hey, I saw my opportunity and took it," she wrote with the snapshot. "That's not my fridge, FYI. Work fridge. Work shenanigans."