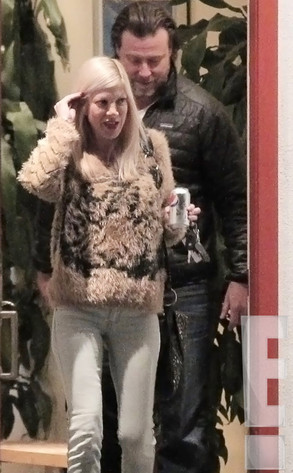 PacificCoastNews
As if Tori Spelling needed another headache.
After paparazzi snapped a photo of what appeared to be an eviction notice posted on the gate of the home she shares with husband Dean McDermott and their four kids, rumors swirled as to what sort of financial straits the couple could be in.
Instead, just chalk it up to a bureaucratic oversight.
"Due to a clerical error a three-day notice was initially posted at the house," Spelling's rep told E! News Monday. "All payments have in fact been made, the lease is current and in good standing and the three-day notice has been effectively withdrawn."