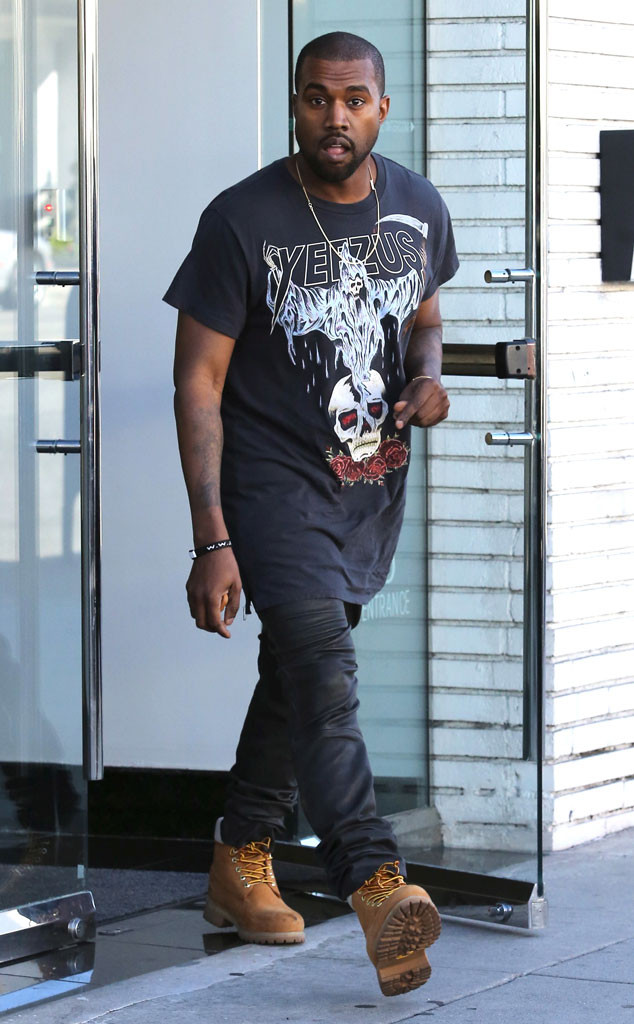 X17online.com
Kanye West is making headlines after allegedly assaulting a young man at a Beverly Hills office building.
Police responded to a 911 call on Monday, Jan. 13 after the 36-year-old rapper confronted a teen who was reportedly screaming racial slurs at 'Ye's fiancée Kim Kardashian while the blond beauty was arriving to a design appointment.
According to the Beverly Hills Police Department, they are currently investigating a misdemeanor battery incident, with the subject named as Kanye West.
A source tells E! News of the events leading up the alternation, which allegedly occurred between West and a teenager, whom the insider described as an "around 18-year-old white man."
"Kim and Kanye were meeting for an appointment today," the source tells E! News. "Kim arrived later than Kanye. En route into the building Kim saw a young man yelling racial slurs at the paparazzi. Kim told him he shouldn't use racial slurs and he turned on her and verbally assaulted her."