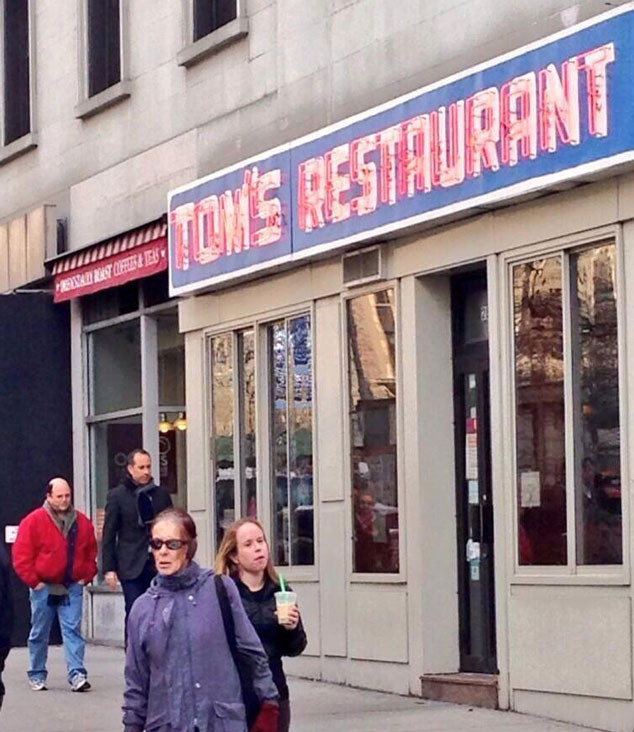 Twitter
Oh, look—it's Jerry Seinfeld and George Costanza heading in for a bite at Monk's Diner on the Upper West Side!
Only, that's Jerry and his Seinfeld costar Jason Alexander paying a visit to Tom's Restaurant in New York City, and it just so happens to be 2014—16 years after Seinfeld's 1998 finale! Could this be the "big, huge, gigantic" project Jerry's working on with Larry David? Let's backtrack a second.
OK, so a lucky New Yorker by the name of Ali Phil was in the right place at the right time on Monday, Jan. 13, when she came upon "George and Jerry casually walking into their corner coffee shop." Naturally, she tweeted a picture of this moment and it quickly snowballed into its own social media phenomenon!