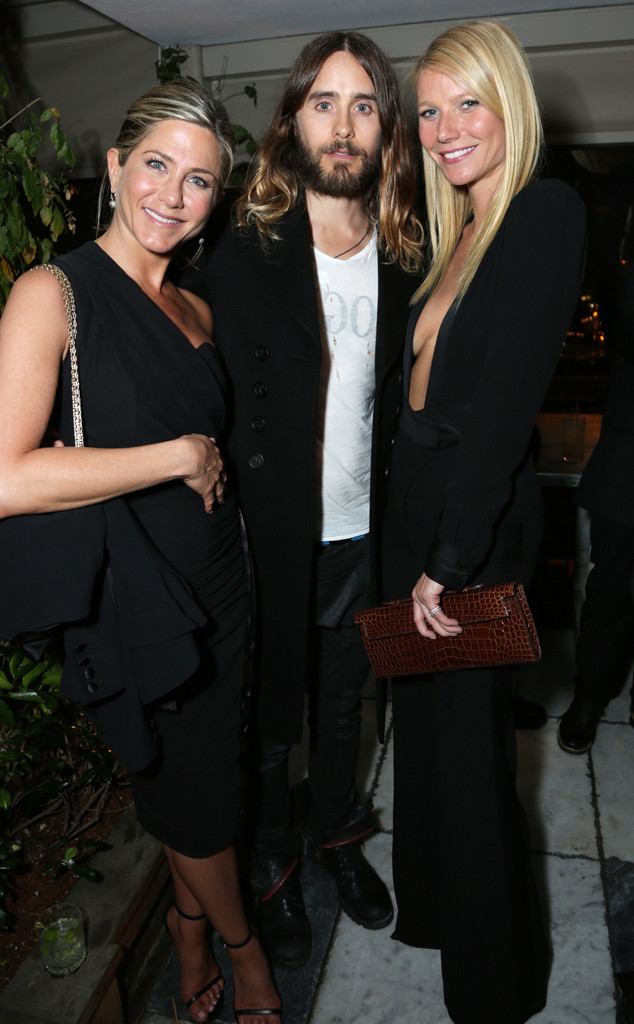 Alex J. Berliner/ABImages
It's a shame that Brad Pitt sat out on this year's Golden Globe celebrations because this would have made for one amazing (or awkward) run-in.
During a late-night CAA pre-party, Jennifer Aniston caught up with a cleavage-baring Gwyneth Paltrow. The two ladies chatted briefly and seemed to be in the best of moods. (God, to be a fly on that wall…)
The two exes of Pitt even posed together for a photo with Jared Leto—who won an award for his role in Dallas Buyers Club Sunday night.
And while Aniston wasn't in attendance for the actual awards ceremony, Paltrow was spotted inside sitting next to her hubby Chris Martin.