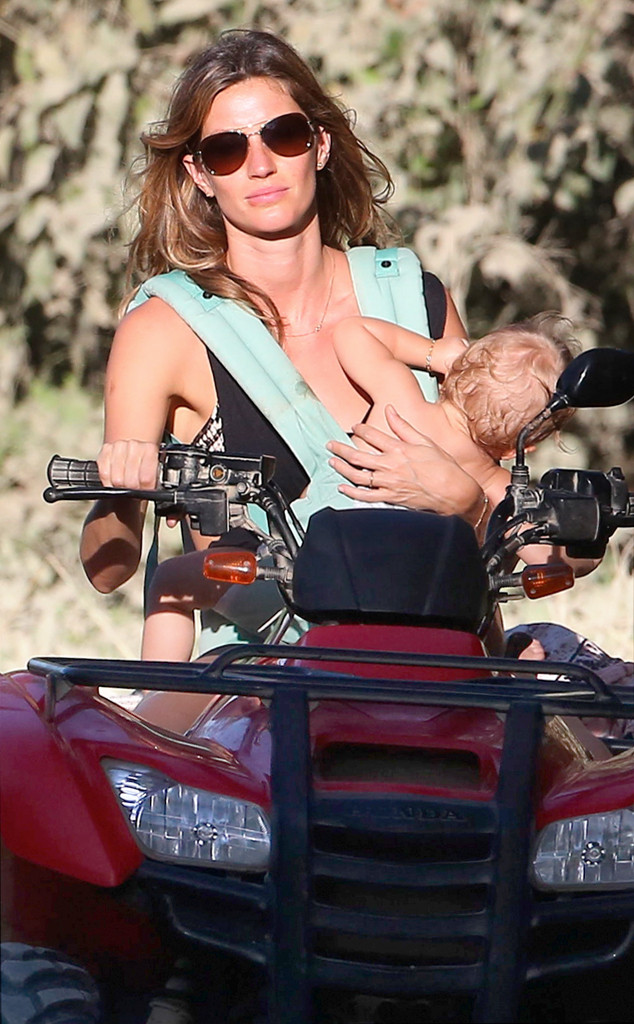 RS/X17online.com
Worried about helmet hair?
Gisele Bündchen took a four wheeler ATV out for a spin in Costa Rica, on Monday, Jan. 13, and opted to ride without protective head gear. The Brazilian beauty, 33, held her daughter Vivian, 13 months, in her left arm while steering the all-terrain vehicle with her right arm. Bündchen strapped her baby to her chest in a carrier; it doesn't appear that she used any additional safety gear in case of an accident.
It's unknown how fast the two were going when they were photographed heading to the beach.