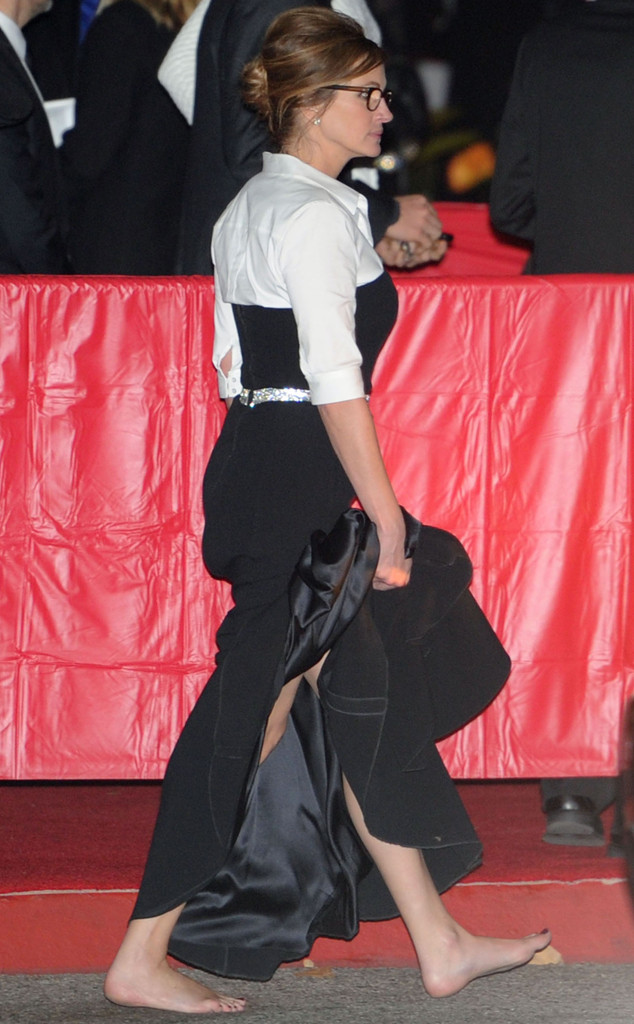 Splash News
Emma Thompson wasn't the only star over her high heels at last night's 2014 Golden Globe Awards.
While exiting last night's awards show bash at the Beverly Hilton Hotel, Julia Roberts also ditched her shoes and went barefoot as she made her way out of the show.
The 46-year-old actress was snapped walking to her limo sans her Christian Louboutin heels. Roberts, who was wearing thick-framed glasses, held up her black and white Dolce & Gabbana dress to make it easier to walk to her riding before hopping into the limo and heading home.