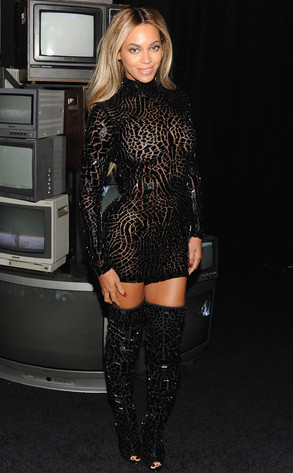 Jamie McCarthy/Getty Images
Listen up, ladies and gentlemen: Beyoncé has a few things to say about gender equality.
The 32-year-old singer wrote a powerful essay for The Shriver Report, a multi-platform nonprofit media initiative led by Maria Shriver. Bey penned the piece for the 2014 special report called "A Woman's Nation Pushes Back From the Brink."
The R&B superstar doesn't shy away from the issue at hand, stating that we need to "stop buying into the myth about gender equality."
"It isn't a reality yet," the Grammy winner explains. "Today, women make up half of the U.S. workforce, but the average working woman earns only 77 percent of what the average working man makes. But unless women and men both say this is unacceptable, things will not change. Men have to demand that their wives, daughters, mothers, and sisters earn more—commensurate with their qualifications and not their gender. Equality will be achieved when men and women are granted equal pay and equal respect."