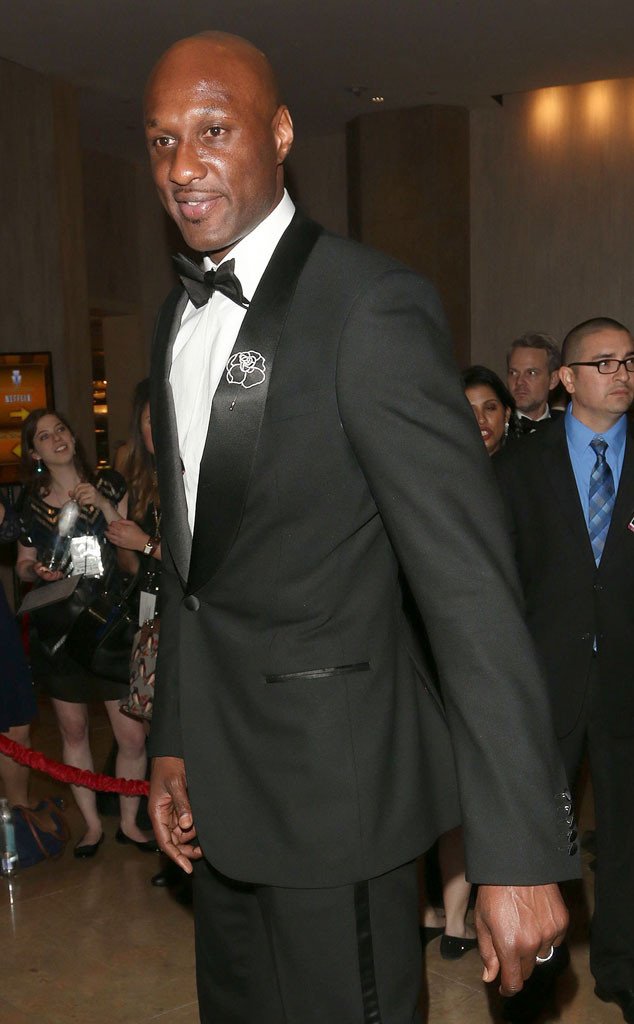 Winston Burris/AdMedia/Sipa USA
For Lamar Odom, some habits are apparently hard to break.
Nearly a month after wife Khloe Kardashian filed for divorce, he is often seen sporting his wedding band.
But a source tells E! News that "it has no significance at all," adding that Odom "just really likes the ring. It's not because he wants to get back with Khloé. It's just because it reminds him of good times and it's a very beautiful ring."
Meanwhile, the 34-year-old athlete was spotted hitting up The Weinstein Company and Netflix post-Golden Globes party on Sunday, Jan. 12.