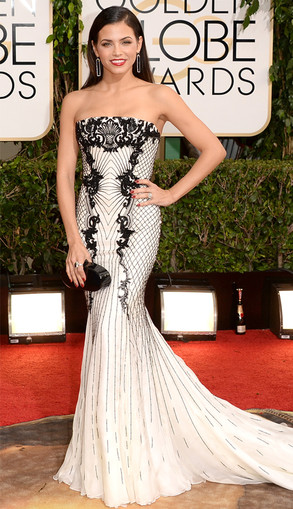 Jason Merritt/Getty Images
Looking good, Jenna Dewan!
At last night's 2014 Golden Globe Awards, the 33-year-old hot Hollywood mom rocked her super slim post-baby body on the red carpet alongside hubby Channing Tatum.
Dressed in a strapless black and white Roberto Cavalli gown, the Witches of East End actress looked hotter than ever just six months after giving birth to their daughter Everly. Dewan-Tatum, who is back to her pre-pregnancy size of zero, was understandably all smiles while rocking her curves at the big bash.