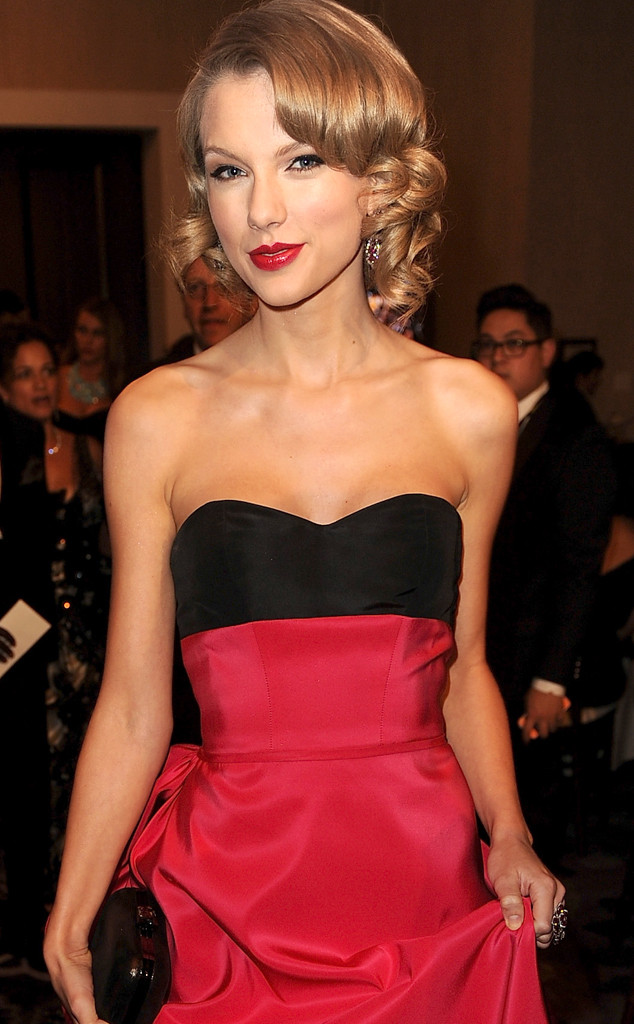 Kevin Winter/Getty Images
If we can't tell how Taylor Swift is enjoying an awards show, then what's the point of all this?!
Usually, the cameras love to zero in on the singer every chance they get, even if what's happening on the stage has nothing to do with her. Basically, we never have to wonder how Taylor feels about everything that's going on, because there is always a shot of her after a big moment to tell us. And at the very least, we get a cut to her after she loses (like last night) in her category.
But whoever was in charge of making sure the cameras were on Taylor throughout the 2014 Golden Globes really fell down on their job. And if you try and tell us that there isn't a person solely responsible for that, then go back and sit on your throne of lies, you lying liar who lies. So now it's up to us to build a mental picture of Taylor's reactions to all of the big moments from last night's Golden Globes. Yep, we're assuming, and you know what happens when you assume? That's right, you make only correct guesses: