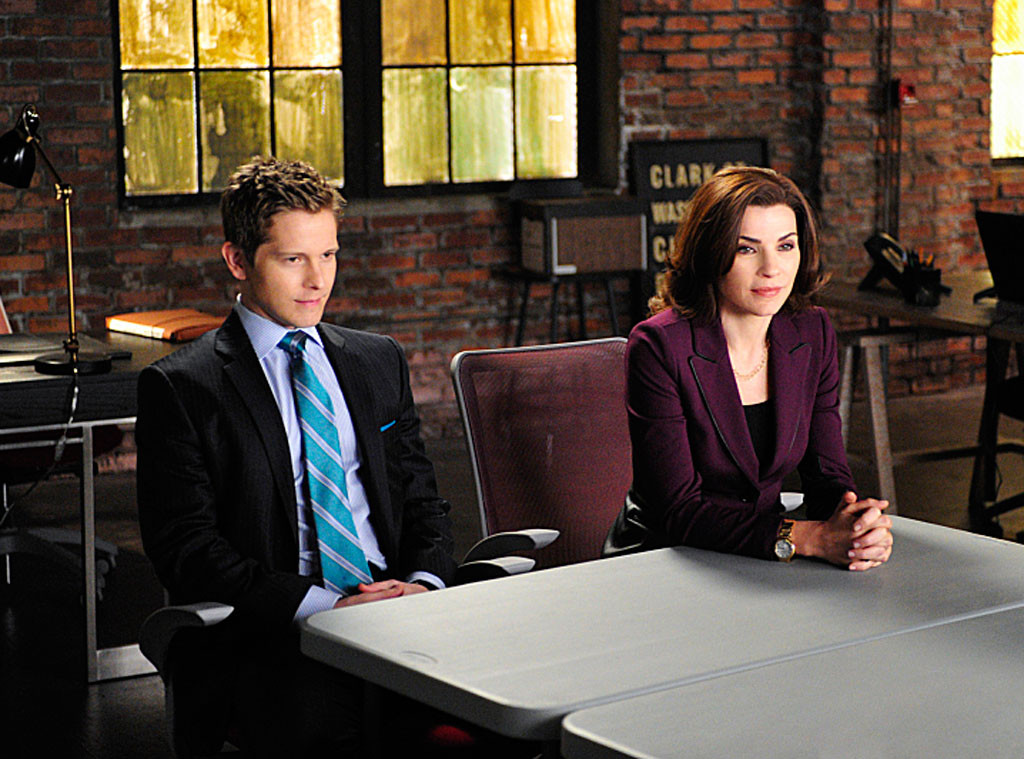 John Paul Filo/CBS
The Good Wife is taking a little winter break. After the Sunday, Jan. 12 episode of the CBS drama, The Good Wife will take an almost three-month break before returning with new episodes on Sunday, March 9. However, there will be some rebroadcasts peppered throughout the winter.
OK, Good Wife fans, time to breathe.
Don't panic, there's a reason here. First, there's the big NFC Championship game on Sunday, Jan. 19. Then, there are the Grammys taking over CBS on Sunday, Jan. 26. In February, there's this football game, the Super Bowl, you probably heard of it, taking place on Sunday, Feb. 2 on Fox. It's kind of a big deal. The next Sunday, Feb. 9, there's The Beatles' Grammy special on CBS. Oh, and then there's the Winter Olympics on NBC, which will dominate TV for the month of February. After all the sporting events, there's the Academy Awards on March 2.
That's a lot of competition for Alicia Florrick and Co.
But The Good Wife will be back! It's currently having what many critics—including us—are calling its best season ever. Plus, series stars Julianna Margulies and Josh Charles were nominated for Golden Globes, as was the show itself. Charles and the show won People's Choice Awards. Next stop? Most likely Emmys-ville. Plus, the Sunday, Jan. 12 episode had 9.8 million viewers and a 1.8 rating in the coveted 18-49 demographic. The demo rating is currently the highest its scored since January 2013.
We'll miss the battle between Florrick/Agos and Associates and Lockhart/Gardner as much as you, but rest easy knowing they'll be back in a matter of weeks. And when they're back, Peter's (Chris Noth) in the crosshairs of the Feds after the election rigging video comes to light.
The Good Wife returns with new episodes on Sunday, March 9 at 9 p.m. on CBS.