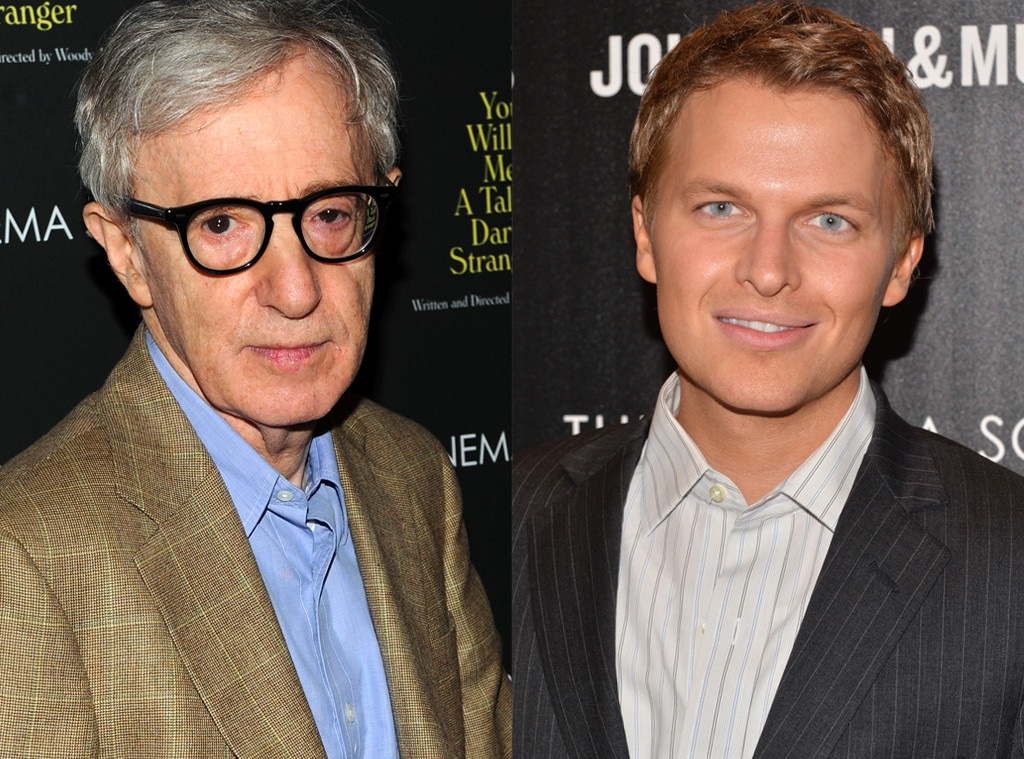 Stephen Lovekin/Andrew H. Walker/Getty Images/
Mia Farrow and Ronan Farrow didn't hold back their disdain for Woody Allen on Twitter Sunday evening.
The mother and son tweeted out against the tribute to the director at the 2014 Golden Globe Awards.
"Time to grab some ice cream & switch over to #GIRLS," Mia tweeted when Allen's tribute began to start.
Diane Keaton accepted the Cecil. B. DeMille Award on behalf of the Hollywood heavyweight—extolling the director's work with actresses, dropping a few curse words and even singing during her monologue.
But Ronan's tweet made it clear that he wouldn't be offering any tributes at his house.
"Missed the Woody Allen tribute - did they put the part where a woman publicly confirmed he molested her at age 7 before or after Annie Hall?" he wrote.
Ronan and Mia then retweeted a Vanity Fair article which included quotes from Dylan Farrow, the alleged sexual abuse victim.
Dylan, who was adopted by Allen and Farrow, has remained mostly silent throughout the years but talked about her father in the monthly publication.
"There's a lot I don't remember, but what happened in the attic I remember," Dylan told special correspondent Maureen Orth in October 2013.
"The things making me uncomfortable were making me think I was a bad kid, because I didn't want to do what my elder told me to do."
Allen has denied any allegations of abuse for decades and a judge found that the sex abuse charges were inconclusive.