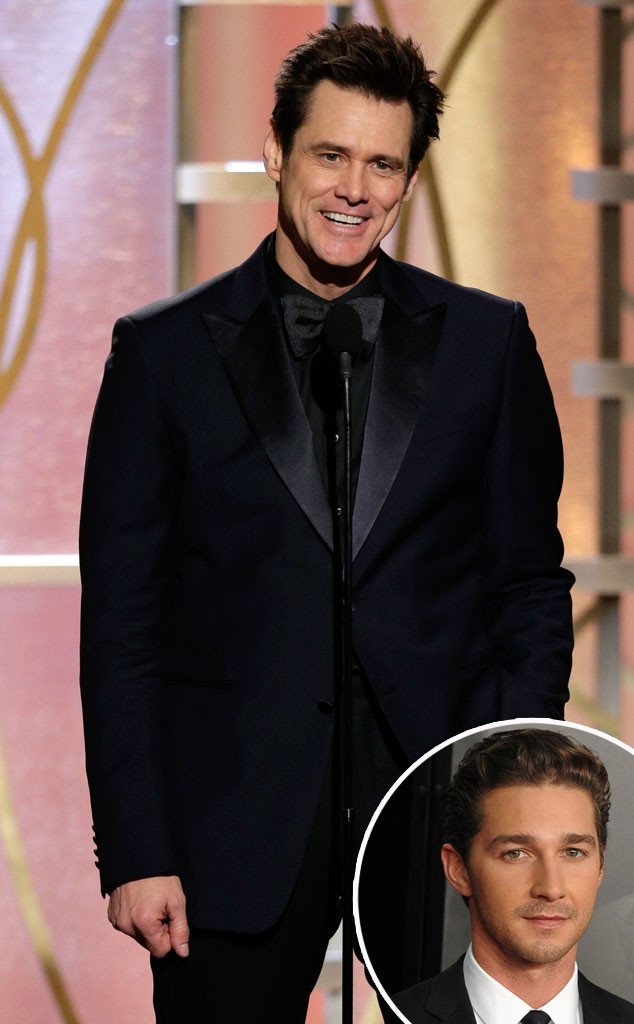 NBC, Getty Images
It looks like Shia LaBeouf heard Jim Carrey's dig at Sunday night's Golden Globes loud and clear.
While onstage presenting, the comedian quoted, "Dying is easy. Comedy is hard…I believe it was Shia LaBeouf who said that."
The 27-year-old actor then took to Twitter (as per usual) to speak his mind about the funny awards show moment.
"If you explain @JimCarrey you've killed him, Nobody knows if it's for real or not. That way he's immortal," Shia wrote.
He then posted a YouTube video of Jim's daughter's band, The Jane Carrey Band, and called the Dumb and Dumber actor out for his parenting skills.