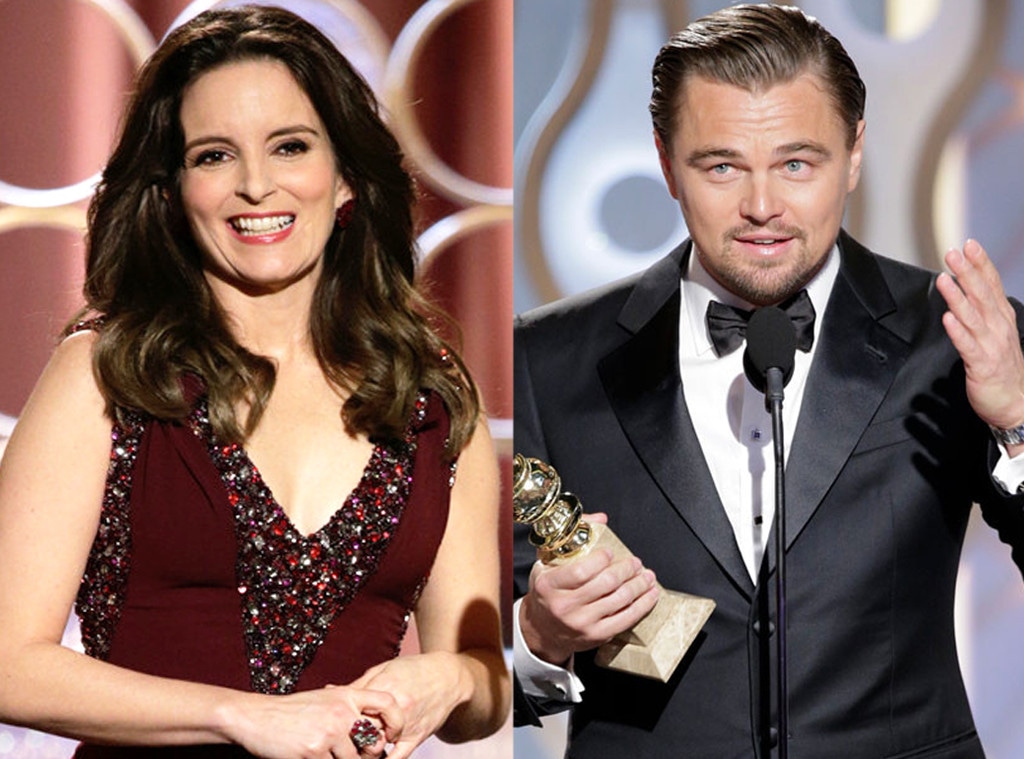 Paul Drinkwater/NBC
It's been 84 a million billion years* since Leonardo DiCaprio won an award in Hollywood, but Sad Leonardo DiCaprio was not in attendance at tonight's Golden Globes**! Because he won Best Actor!
(*He actually won back in 2005. **Sad Leo usually comes out at the Oscars. Stay tuned!) 
But the biggest win of the night came right before Leo came onstage to present the award for Best Actress in a Drama. This is how host Tina Fey introduced him:
"And now, like a supermodel's vagina, let's all give a warm welcome to Leonardo DiCaprio."
And as Leo took the mic, he gave a thumbs up of approval to the joke. Yes to all of that.
We must take a moment to point out that, though we simply adore Cate Blanchett and thought she should win for Blue Jasmine (and she did! Go, Cate!), we didn't realize until Leonardo was at the microphone that if Kate Winslet won, we would get a Titanic reunion.
That had us feeling a little Sad Leo.