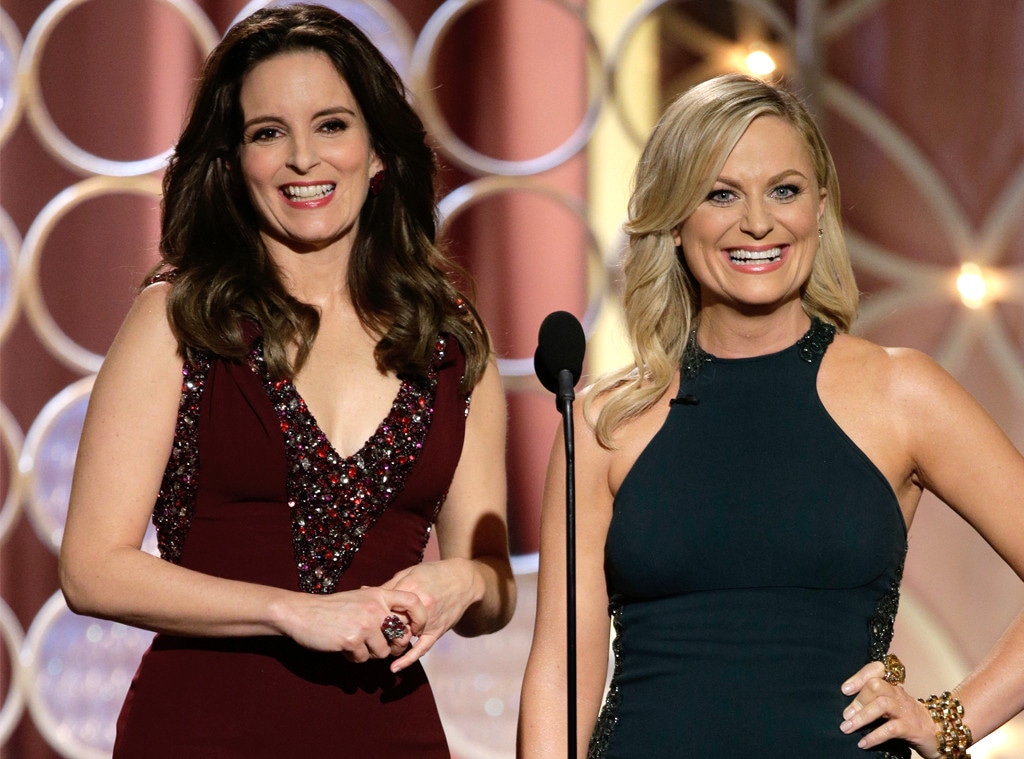 Paul Drinkwater/NBC
It's a great day to be Amy Poehler.
Not only did the comedienne knock it out of the park with her cohosting skills at this year's Golden Globes, but she took home a trophy as well!
Poehler won for Best Actress in a TV Series, Comedy for her role of Leslie Knope on Parks and Recreation.
Upon hearing her name being called as the winner, she immediately planted a juicy (albeit fake) kiss on Bono. Poehler's boyfriend, Nick Kroll, even took to Twitter to warn the singer.
"Hey Bono, watch your back," he jokingly wrote.
"I was not prepared for this," she said during her acceptance speech. "Wow! I've never won anything like this. Oh my gosh. I don't have a speech."
She added, "Thank you to the cast and writers, the best cast in comedy and drama as far as I'm concerned. This is the best job. [Thank you to] my beautiful family who's always supported me and my wonderful children, who are my double-A batteries who keep me going. Oh, this is so cliché but you get really nervous up here!
"I am just so thrilled to be part of this evening and among such great people as you and I never win so I can't believe I won! Thank you so much for including me Hollywood Foreign Press Association and all of you who I've forgotten, you know who you are, I owe you a debt of gratitude. Thank you so very, very much!"
Shortly after, Tina Fey and Amy got back on stage to announce the next presenters—but not before Tina could give a personal shout-out to her longtime gal-pal.
"I just want to say congratulations again to my friend Amy Poehler, I love you and there's a special place in hell for you," she joked.
Yikes! Tina was clearly giving a dig to Taylor Swift for her past comment about the two hosts.
Last year, the ladies made a joke about the country crooner and her public relationships.
When asked about the incident, T.Swift told a magazine "There's a special place in hell for women who don't help other women."
Hmm…what team are you guys on—Team Tina or Team Taylor? Tell us below!