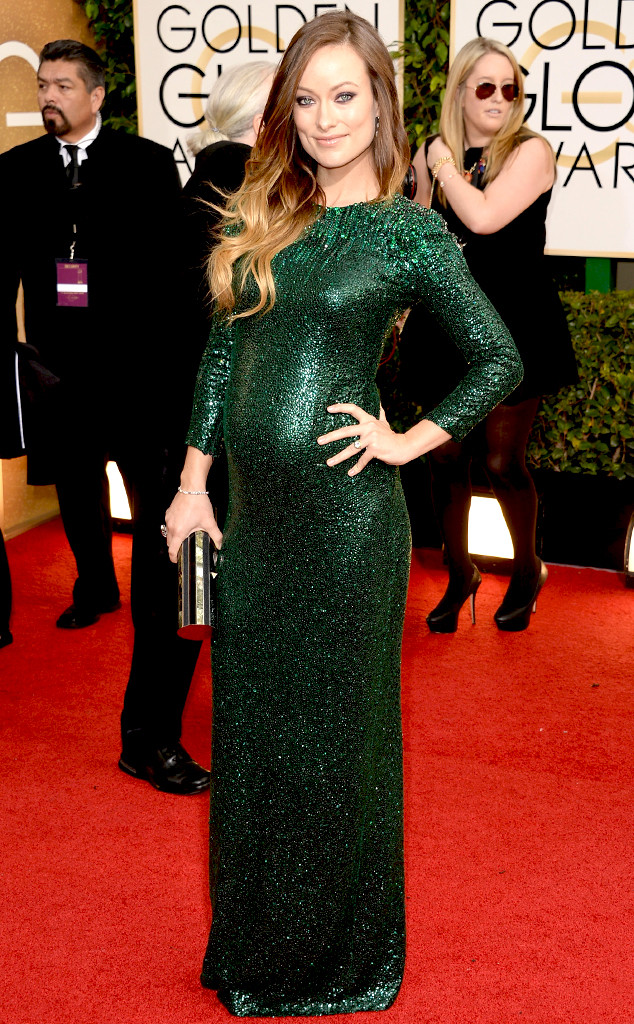 Jason Merritt/Getty Images
Mark your calendars, folks!
Olivia Wilde revealed in typically humorous fashion tonight on the Golden Globes red carpet that the genetically blessed baby she's expecting with fiancé Jason Sudeikis is due on May 4!
"May the fourth be with you," the Rush star told Ryan Seacrest, joking that that's how she remembers it, anyway.
No wonder she enjoys such widespread appeal—she's gorgeous and a total nerd.
Wilde's baby bump was sheathed tonight in a glittering green gown by Gucci. (The long sleeves and plunging back couldn't help but remind us of Angelina Jolie's memorable 2011 Globes look by Versace.)