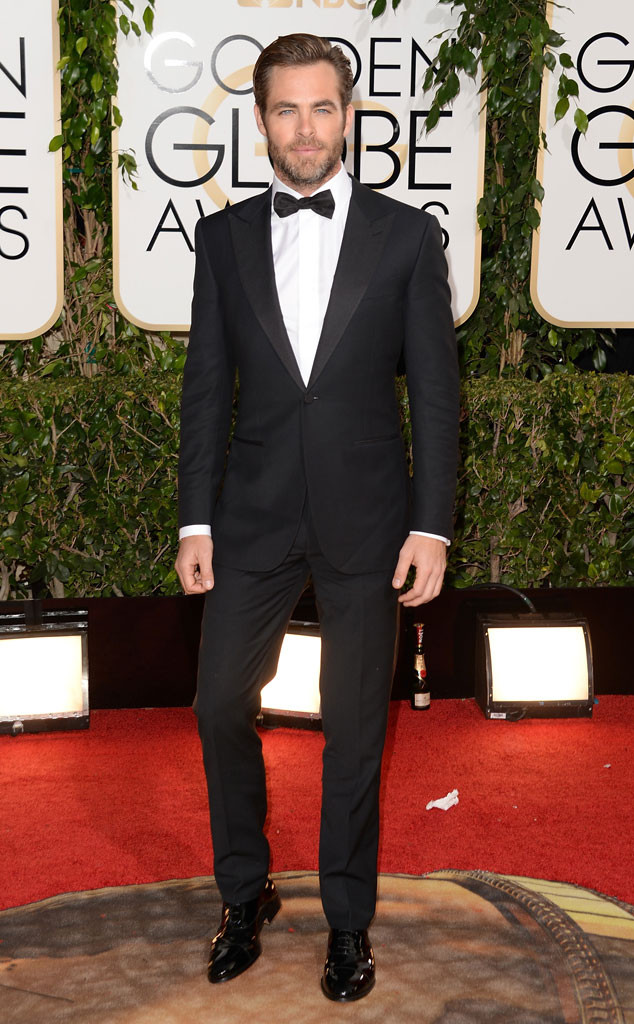 Jason Merritt/Getty Images
Chris Pine wanted a little advice before he signed on to his upcoming film Jack Ryan: Shadow Recruit.
And he got it, from none other than Alec Baldwin.
"I was doing an animated film with [Alec] and I would see him coming in and out of the voice over booth," the actor told Ryan Seacrest at the Golden Globes Sunday. "I stopped him on the way to get a turkey wrap and asked him for his advice."
So, what did the Blue Jasmine actor say?
"He was very kind and very gracious, wished me luck, took me by the shoulders and said, 'Do it! Take it! Do it!"