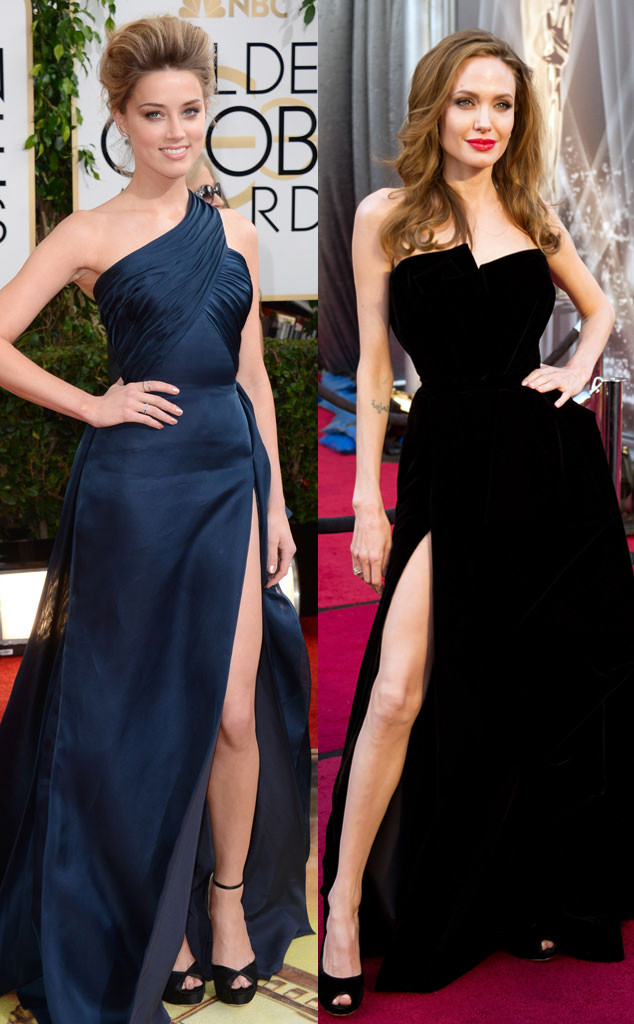 Jordan Strauss/Invision/AP; Jose Hernandez/Prensa Internacional/ZUMAPRESS.com
When Angelina Jolie flashed all that leg on the red carpet at the Oscars two years ago, she had to know she'd get attention. Duh. Of course. That's why she wore it. But do you think she knew all that leg would be this influential?!
Then again, it's Angelina f--king Jolie.
Follow this train of thought: Angelina starred in The Tourist with Johnny Depp (remember that movie?! Did you even see that movie?!), Johnny Depp is dating Amber Heard. A is to B and the transitive property and blah blah...
Here is Amber Heard rocking Angelina Jolie leg on the red carpet at the Golden Globes.
It's not exactly Angelina Jolie leg—stick that gam out, Heard! —but the slit is up to there and it's close enough to keep the legacy of Angelina Jolie leg alive by comparison.