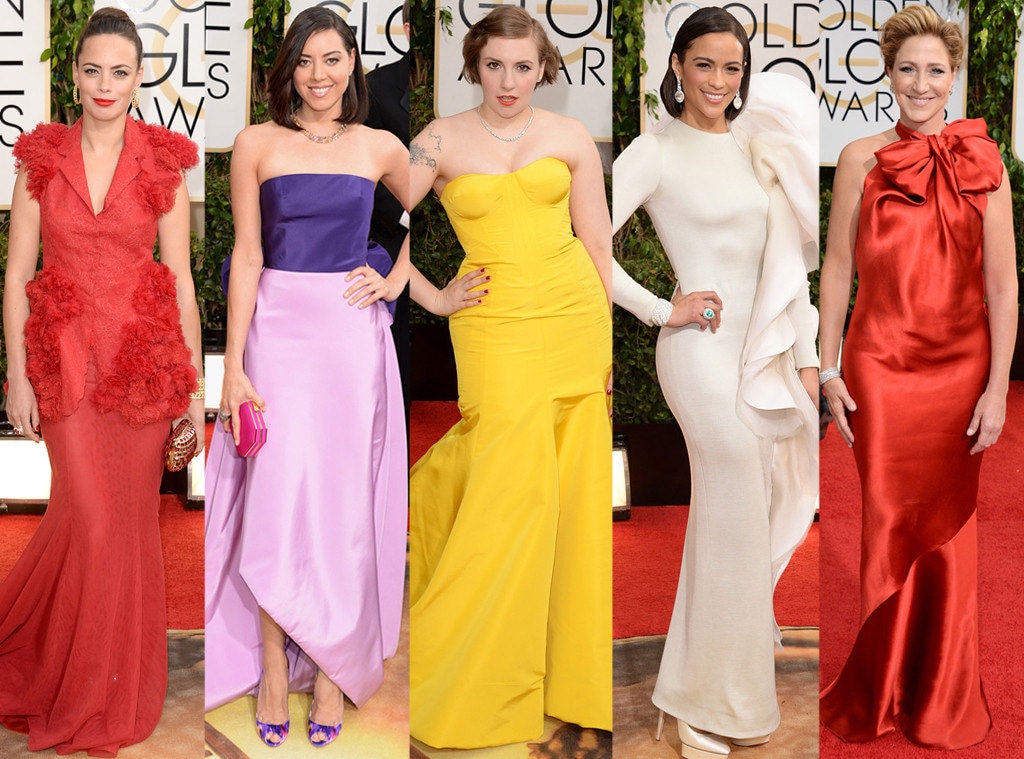 Jordan Strauss/AP; Jason Merritt/Getty Images
Sigh. You can't win 'em all. There were some absolutely stunning gowns that graced the red carpet for the 71st Annual Golden Globe Awards Sunday night. Lupita Nyong'o, for example, was total perfection in Ralph Lauren. But some others? Not. So. Much.
If every single celeb stepped out in an unbelievably gorgeous gown, then the red carpet wouldn't be that exciting, right? So let's take a moment to look at the stars who took a fashion risk and made the red carpet a more, um, interesting place.
Lena Dunham had us all scratching our heads over her canary yellow Zac Posen number, and Paula Patton took a giant leap of by faith by donning that structural white column gown with a giant ruffle growing out of its side.
So on and take a look and judge for yourself. Who do you think totally missed the mark?