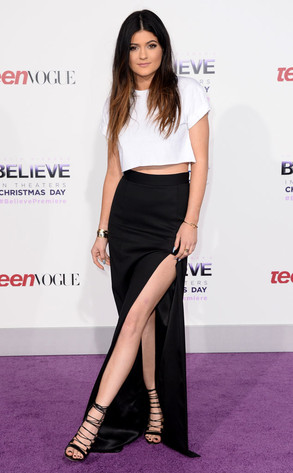 Frazer Harrison/Getty Images
Kylie Jenner wants to make sure everyone is clear on something.
The 16-year-old E! star took to Twitter to slam claims that she dates guys based on their fame. "The fact that some people actually believe I would waste my time dating someone as a publicity stunt," Jenner tweeted early this morning.
Kylie's response comes after HollywoodLife released a report that mom Kris Jenner had a detailed screening process for her youngest girls' boyfriends, claiming that the matriarch made sure her daughters' dates had celebrity status before they were allowed to go out.