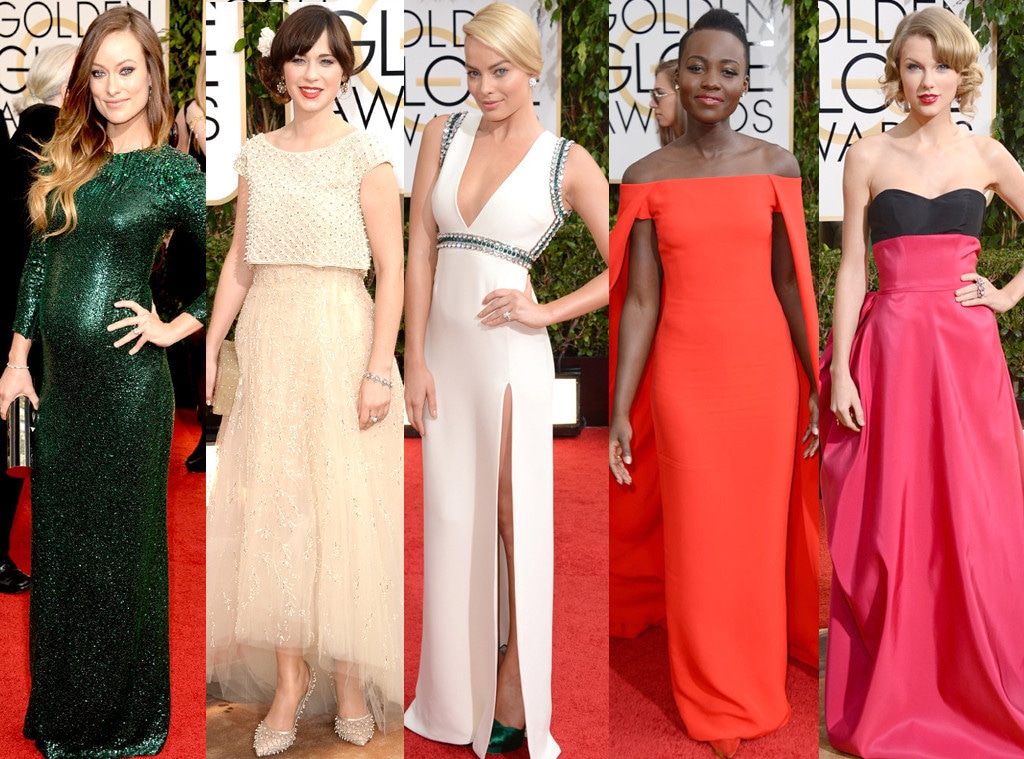 Invision/AP; Getty Images
Here's the truth: The best-dressed star of the 2014 Golden Globes was also one of the first to arrive.
That's right, Lupita Nyong'o didn't need to be fashionable late, she was just straight up fashionable. When she showed up in her sizzling Ralph Lauren sheath we had knew we'd seen one of our favorites of the night—and the red carpet had just kicked off!
And then the winner's circle started getting a little crowded when Zooey Deschanel popped up in her dreamy Oscar de la Renta dress and Taylor Swift almost gave us whiplash in a Carolina Herrera gown.
But if were going to talk about which brand dominated Sunday's show, Gucci is the standout.  The fashion house had three of our top picks thanks to Margot Robbie's sexy white dress, Olivia Wilde's dazzling sheath and Mila Kunis' metallic gown.    
To see all of the best dressed stars from tonight's event check out our gallery.