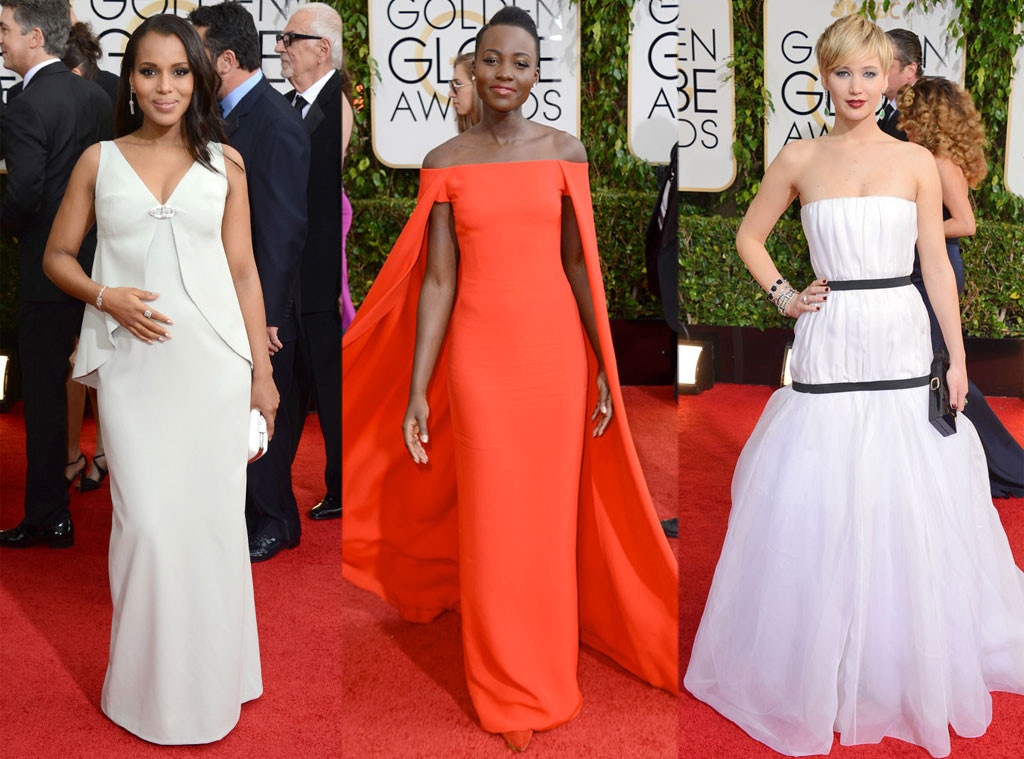 Jordan Strauss/Invision/AP; Getty Images
It's the second most wonderful time of the year (or first for you fellow red carpet devotees)! The 2014 Golden Globes are finally here meaning awards season is now officially in full swing. We've made our list (of dress predications) and checked it twice (with any publicist who would listen), and now it's time to finally decide who looks nasty vs. nice.
From Jennifer Lawrence in a Dior that's giving us Oscar dress double takes, Lena Dunham of Girls as an upside-down banana, to 12 Years a Slave star Lupita Nyong'o as our new favorite fashion icon, we have all the top stars in their red carpet best.
Our early reviews give Scandal's Kerry Washington major cred for her precious white baby bump cover, The Wolf of Wall Street's Margot Robbie props for a sophisticated skin-shower and Cate Blanchett, Blue Jasmine's big nominee, is our early vote for best dressed in her lacey Armani look.
But will Amy Adams, Julia Roberts, Sandra Bullock and more fare as finely? Click the pictures below to find out our thoughts on the rest of the A-list lot with the Fashion Police: 2014 Golden Globes gallery!