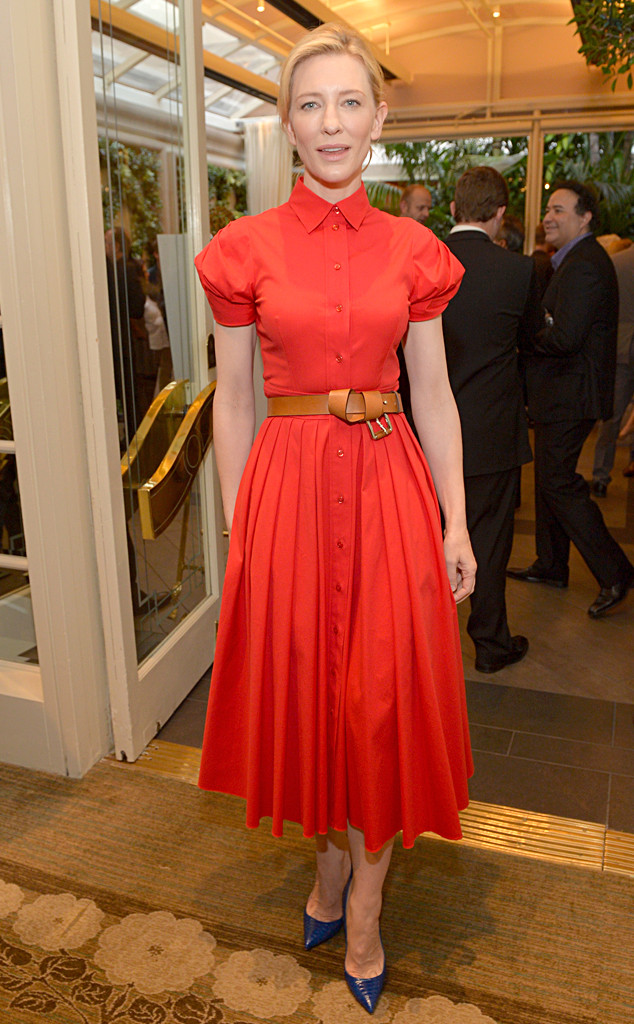 Charley Gallay/BAFTA LA/Getty Images for BAFTA LA
Cate Blanchett had an easy time picking her dress for tomorrow's Golden Globes.
The Blue Jasmine star says it only took about "a minute and a half" to decide what to wear.
"It's pretty," the 44-year-old Oscar winner told me at BAFTA's pre-Golden Globes Tea Party at the Four Seasons hotel today. "When else do you get to be a debutante?...When else do get to do that? It's a fantastic thing."
But, she admits, she does get red carpet jitters.