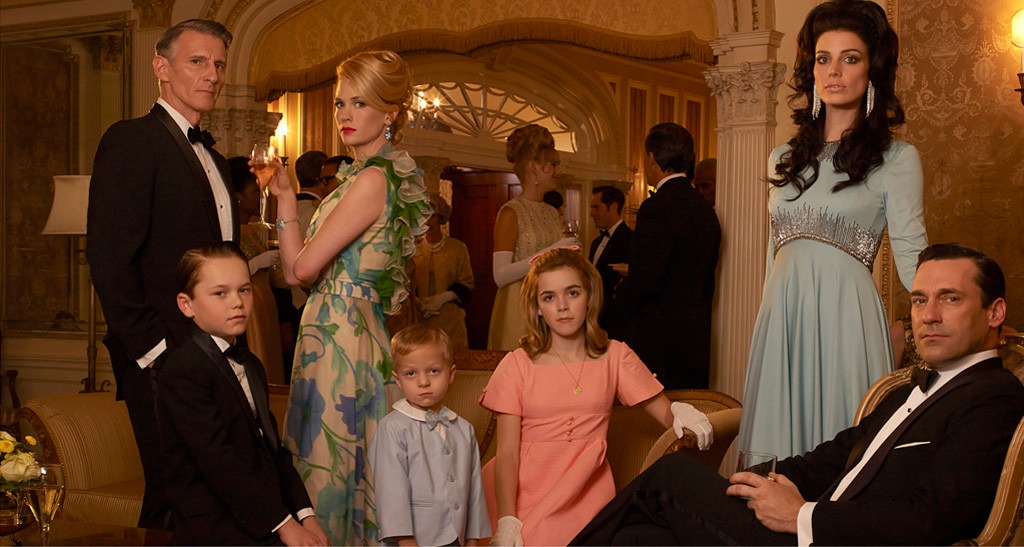 Frank Ockenfels/AMC
It's the beginning of the end.
Mad Men is set to kick off its seventh and final season on Sunday, April 13 at 10 p.m., AMC announced at the 2014 Winter TCA Press Tour in Pasadena on Saturday. 
Of course, there should be an asterikc next to that whole final season thing as, following Breaking Bad's lead, Mad Men's swan song will be expanded and divided into two parts, with the first half kicking off in April with a seven episode run, before returning for the final seven episodes ("The End of an Era") in spring 2015.
But Don Draper's return to the small screen was almost overshadowed by some other big news AMC decided to drop during its panel: the tentative premiere date of Better Call Saul, the highly anticipated and buzzed about Breaking Bad spinoff. 
The prequel, which stars Bob Odenkirk as the morally questionable fan favorite attorney Saul Goodman and will be executive produced by Breaking Bad creator Vince Gilligan and writer/producer Peter Gould, is eyeing a November premiere. Can you say, "Yeah, b-tch"?!
In other AMC news, Talking Dead, The Walking Dead's popular after-show hosted by Chris Hardwick, was renewed for a fifth season, which will follow the zombie hit when it returns for its fifth season in October. (Season four is set to return on Sunday, Feb. 9.) And the network's new Revolutionary War drama Turn will debut on Sunday, April 6 at 9 p.m., while Hell on Wheels will return for its fourth season in the summer.