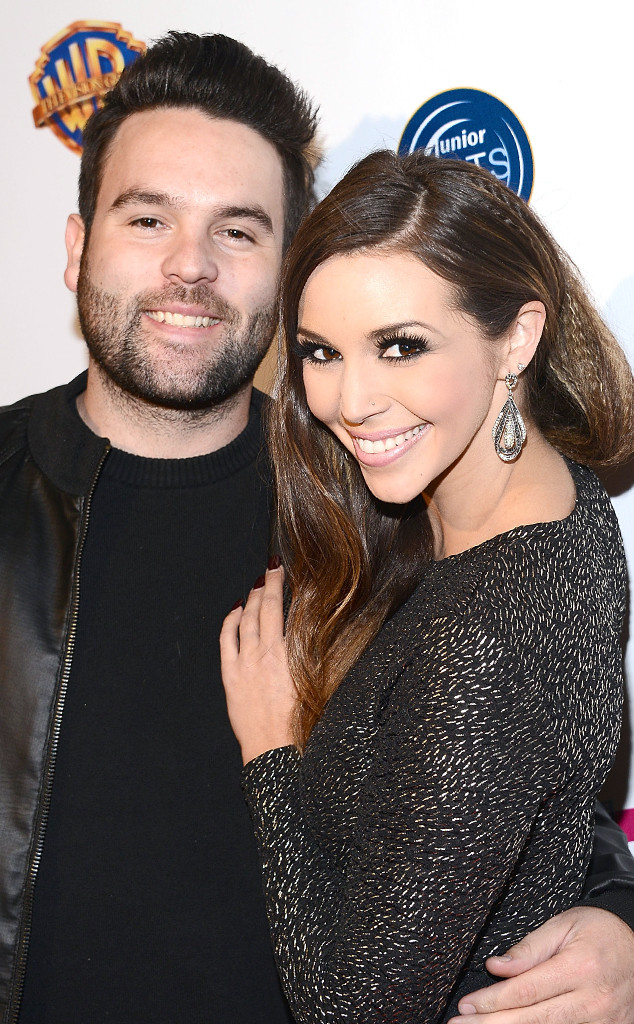 Araya Diaz/Getty Images
Michael Shay put a ring on it—and a gorgeous one at that.
E! News confirms that Vanderpump Rules stars Scheana Marie and her longtime beau are engaged, and fans of the hit reality show will be able see the proposal go down on the Bravo spin-off series in two weeks.
Until then, Shay exclusively tells E! News some of the deets on how it went down. The 27-year-old explains that he popped the question at Lisa Vanderpump's house, after getting Scheana tricked to go over for a fake photoshoot. Once everything was set, Shay got his cue to surprise his ladylove.
"I got on my knee and told her how much I love her and then asked her," he tells E! News. "It was sweet, she said, 'Of course,'" and adds, "I was super nervous. I was about to propose and you get one shot to do this."
"It was the happiest moment of my life," Scheana gushed to OK! Magazine, and even dished on some of the wedding plans, but before we get to that—take a look at her new sparkler!
"Here's the pic you've all been asking for!!! #pumprules," she wrote on Instagram, with clear view of her beautiful diamond. Shay tells E! News that when it came to picking out the perfect ring, he went to his friend Robert Avila at Constantine Creations in Covina, Calif., and the two of them created the custom design together.