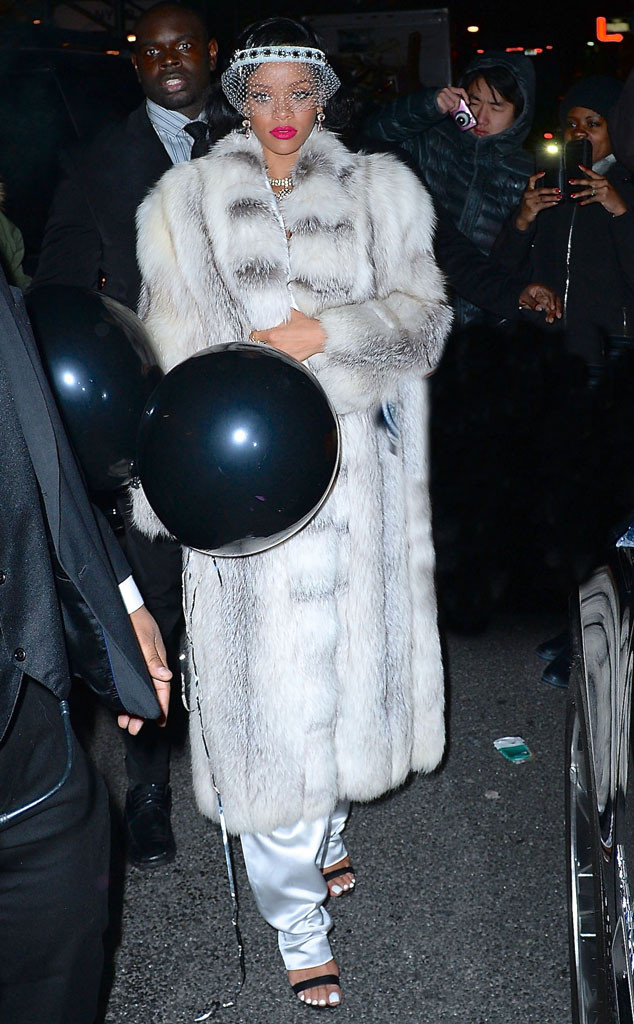 247PapsTV / Splash News
We're not much for betting, but odds are high that if you're catching a late-night screening of Lone Survivor tonight, you may spot Rihanna in the audience!
The pop star went on a Twitter spree about how excited she is to catch the film in on the big screen.
See, even stars have completely dorky fangirl moments just like us!
"Is it phucking Friday????!!! That means Lone Survivor is in theaters today!!" she wrote earlier in the day.
But her support for the Mark Wahlberg's latest film didn't end there.