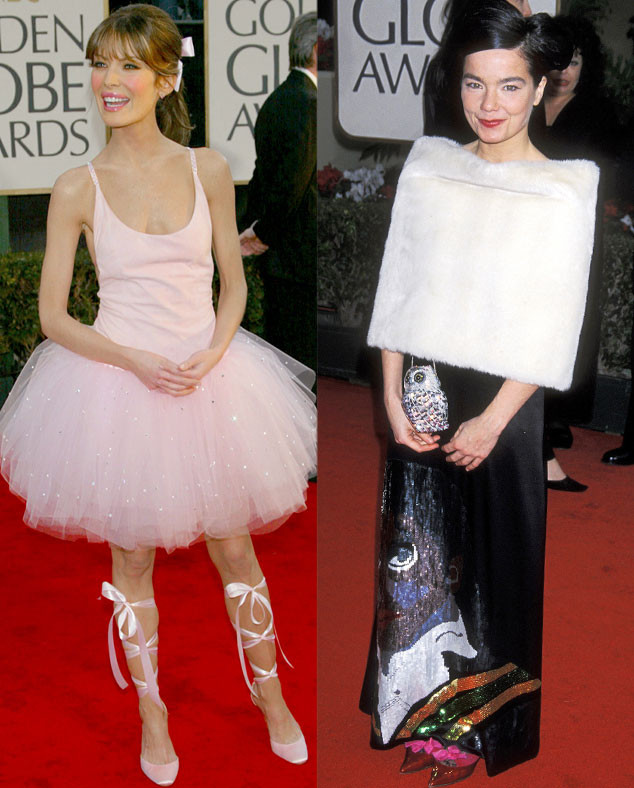 Getty Images
The Golden Globes are getting closer and closer as the minutes tick by, and so in honor of all the red carpet fashion we're about to see, let's take a moment to remember fashion's greatest risk-takers of years past.
Sure, it's fabulous to ogle all the gorgeous red carpet gowns during the Golden Globes, but we also love it when celebs take a major leap of faith and think out of the box. Sometimes way, way out of the box.
Remember when Lara Flynn Boyle wore a tutu to the 2003 show? Or when Bjork wore an owl purse and a box as a sweater to the 2000 Globes? Sure, this was a more reserved look than a swan…but risky, nevertheless.
Go on and see for yourself and decide who was the biggest risk-taker of them all!