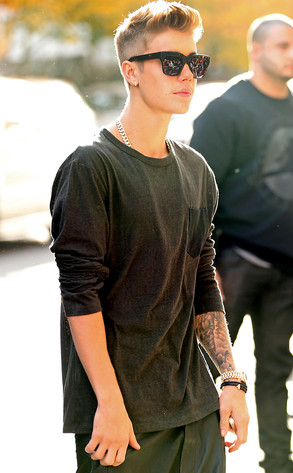 Splash News
Justin Bieber's neighbor is sounding off on the pop star's egg-throwing antics.
The unnamed homeowner, who claims the 19-year-old singer egged his house last night, says he can't imagine why the Biebs attacked him and his daughter.
"It was about 7:30 p.m. and I was in my house upstairs with my daughter," the neighbor tells E! News. "We began to hear something hitting the house, like rocks and things crashing into the window. We went to our outside balcony and saw [Justin] standing in my front yard, ripping eggs at my house."