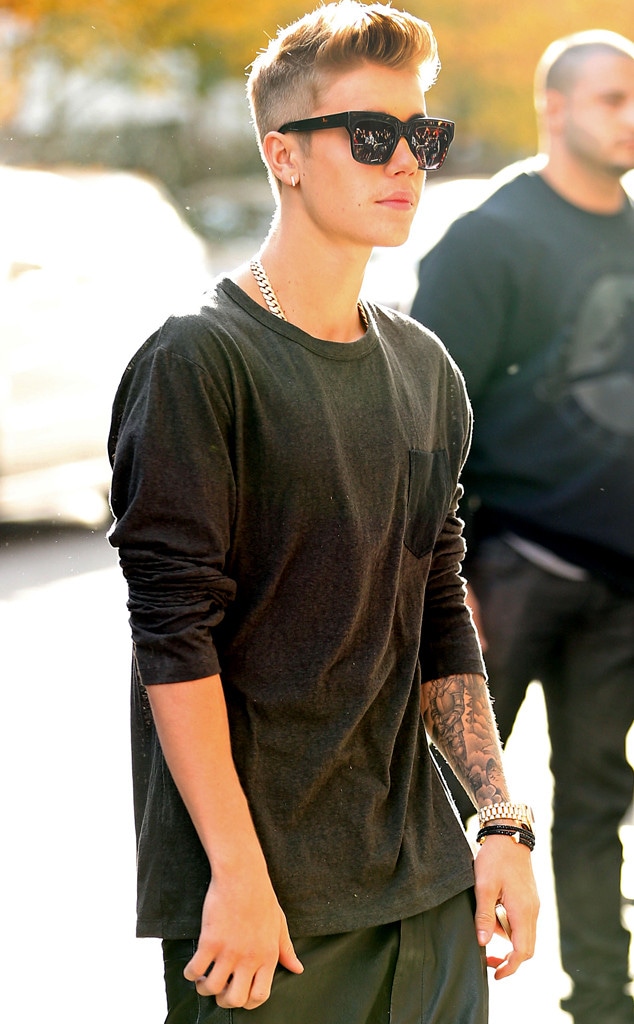 Splash News
Justin Bieber's neighbor is sounding off on the pop star's egg-throwing antics.
The unnamed homeowner, who claims the 19-year-old singer egged his house last night, says he can't imagine why the Biebs attacked him and his daughter.
"It was about 7:30 p.m. and I was in my house upstairs with my daughter," the neighbor tells E! News. "We began to hear something hitting the house, like rocks and things crashing into the window. We went to our outside balcony and saw [Justin] standing in my front yard, ripping eggs at my house."
He continued, "I screamed at him, he yelled back at me, said, 'Yeah I got another one for you,' and threw more eggs. Then I called the sheriff. Obviously my daughter was very frightened having eggs thrown at her. It was unprovoked as I have not seen the kid in months, so I have no idea what prompted him to do this."
Earlier today, the Los Angeles Sheriff confirmed to E! News that they received a call at around 7:30 p.m. from the alleged victim. The sheriff's office stated the Canadian singer is the main suspect. The charge would be misdemeanor vandalism and is currently under investigation. Videos and photographs from the incident have been booked into evidence.
Additionally, Criminal Defense Attorney Troy Slaten tells E! that Bieber could be facing charges of misdemeanor trespass and potentially misdemeanor or felony vandalism. "It would appear because of all the prior run ins with speeding, spitting and everything else in his neighborhood, prosecutors are going to take a very close look at this and if they feel they could prove their case Justin will be facing criminal charges," Slaten says. " It would be wise for Justin to lay low and play nice with the neighbors. "
Bieber's rep did not comment on the egg-throwing drama.
—Reporting by Claudia Rosenbaum and Marcus Mulick