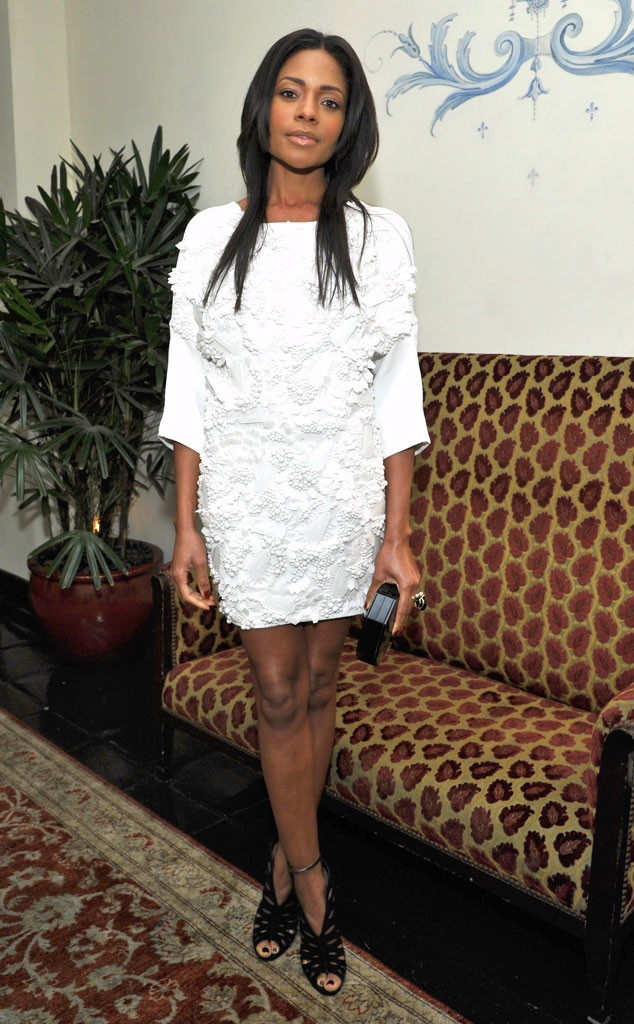 John Sciulli/Getty Images for W Magazine
We've heard that Niagara Falls is almost frozen over, but we had no idea that the "Polar Vortex" was taking fashion as its latest victim!
If Naomie Harris' winter white mini is any indication, it's so cold that couture is sprouting snow!
We can't think of a better way to describe this Marni mini dress. The color is like a fresh blanket of the fluffy stuff and the embellishments have a glistening snowflake feel.
Imagine how shocked we were to learn that this frock is from the designer's spring collection, and that those pure white puffs are actually mini embroidered flowers!