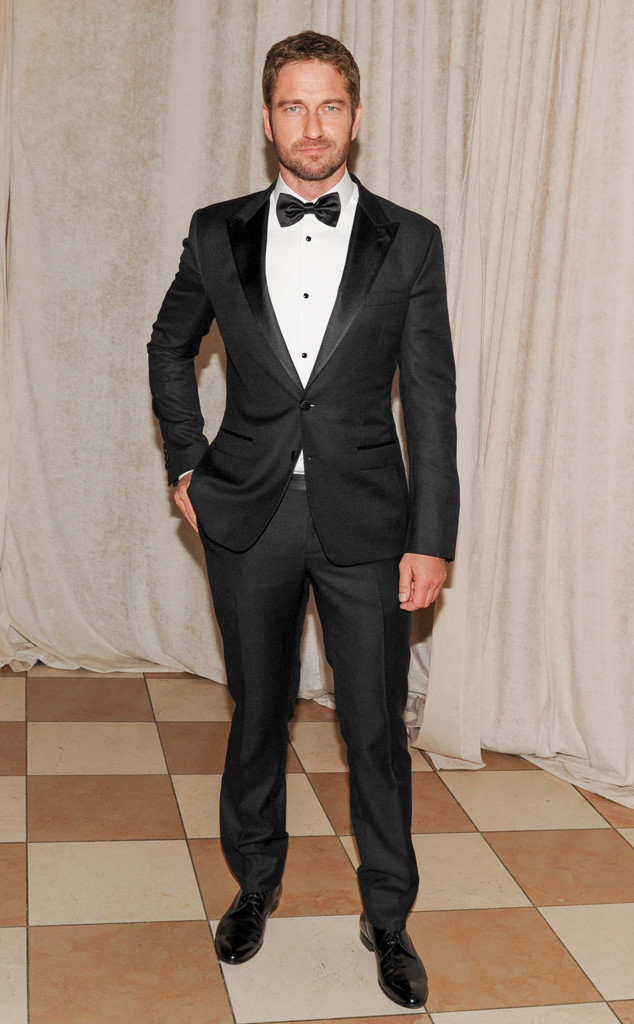 Billy Farrell/BFANYC/Sipa USA
Fans are not too excited about the possibility of Gerard Butler having a prominent role in the Point Break remake.
The negative response comes on the heels of sources telling The Hollywood Reporter that the Scottish actor is in "final negotiations" to star in an adaptation of the 1991 classic surf film.
The original movie, directed by Oscar winner Kathryn Bigelow, tells the story of an FBI agent (Keanu Reeves) who goes undercover to try to catch a gang of bank robber-surfers, led by Patrick Swayze.
The remake, which is slated for release in 2015 and will be directed by Ericson Core, keeps the same theme of an FBI agent trying to infiltrate a crime ring, however this version takes place in the world of extreme sports.