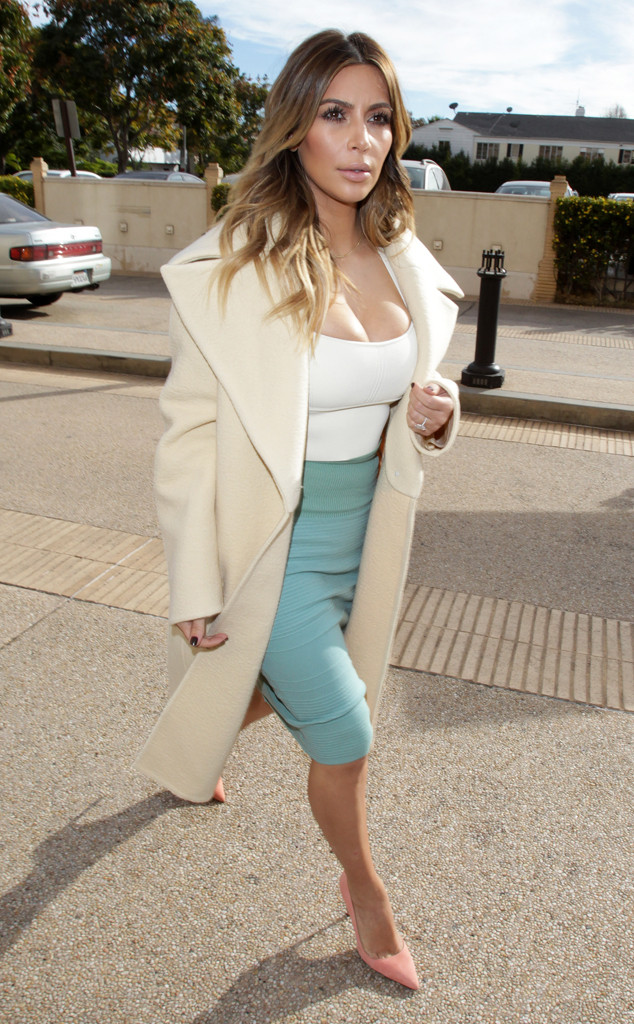 Clint Brewer/Splash News
Kim Kardashian is not okay with the recent onslaught of plastic surgery rumors.
The 33-year-old vented about her frustrations during an impromptu Twitter chat with her fans on Friday.
One fan wrote in saying, "Why is it so hard to believe she works out hard for her body? Let her be skinny in peace!You look great!"
The message resonated with Kardashian, who has been the subject of media scrutiny regarding her body both pre and post-baby.
"Preach! LOL thank you," Kardashian responded. "It sucks when people make up surgery or photoshop lies when I am so disciplined & work so hard! Just trying to motivate others & show anyone struggling with weight they can totally achieve whatever they want if they are dedicated!"