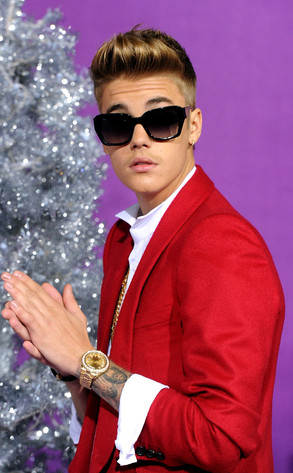 Kevin Winter/Getty Images
Justin Bieber and his next door neighbor cannot get along.
The 19-year-old pop star's neighbor is claiming that Bieber threw a bunch of eggs at his residence on Thursday, Jan. 9.
The Los Angeles Sheriff confirms to E! News that they received a call at around 7:30 p.m. from the alleged victim. The sheriff's office stated the Candadian superstar is the main suspect, but as of Friday morning, they have not spoken to him yet.
The charge would be misdemeanor vandalism and is currently under investigation. Videos and photographs from the incident have been booked into evidence.
Reps for Bieber would not comment.