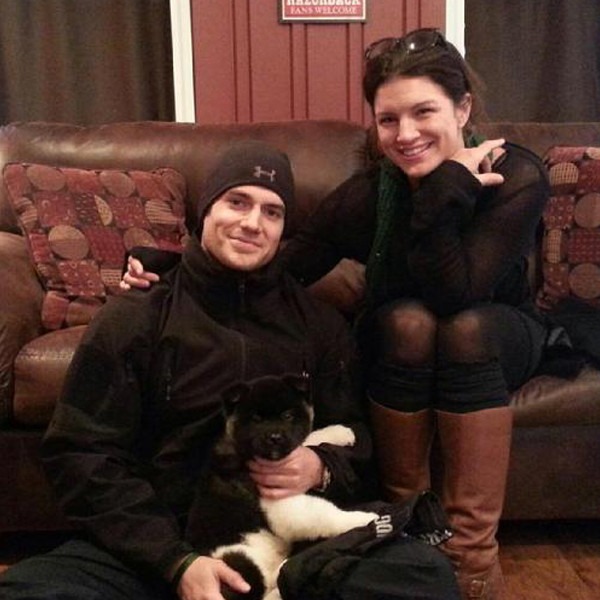 Twitter
Henry Cavill and on-again girlfriend Gina Carano recently added a new member to the family—and OMG, talk about a cute baby…
OK, fine, the Man of Steel star and MMA fighter turned action star bought an adorable Akita puppy from Big Bear Akitas, a breeder in Arkansas. And as you can see from these pictures, Henry, 30, is a great nurturer and protector to his little fur baby!
The family breeders posted about the experience, writing that it "was so great working with Henry," adding, that "getting to meet him as well as Gina was truly a treat!"
"Both Henry and Gina are genuine and a joy to be around," the breeders added. "It was truly an honor to add them to our extended family and thank them for their patience in meeting us and our children. It's not everyday that an A-list celebrity, much less 2 celebrities, come to Beebe, AR to visit."
Henry and Gina, 31, reportedly began dating in September 2012, but split up briefly in the summer of 2013. Shortly after their this breakup, Henry had a brief romance with Kaley Cuoco, but that ended almost as quickly as it began. (The Big Bang Theory star has gone on to marry Ryan Sweeting.)
But some time after splitting with Kaley, Henry reunited with Gina. In October 2013, the pair was spotted sipping wine and having a good ole time in Rome. And with a puppy in the mix for 2014, it certainly seems like they're in it for the long run.
Lovely, and now they have puppy love, too!