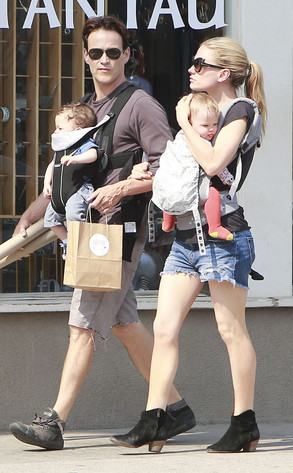 FAMEFLYNET PICTURES
Stephen Moyer has a dirty little secret.
"I like poo," the actor playfully told ABC News.
The humorous revelation came while the actor and his wife, True Blood costar Anna Paquin, were chatting about their 16-month old twins, Charlie and Poppy.
"All the jokes about the dads and the diapers, and them being useless, he's not!" the actress noted.
Of course, it no doubt helps that Moyer already has a bit of experience cleaning up the messes of tiny tykes. After all, he also has a 13-year-old son, Billy, and a 11-year-old daughter, Lilac, from previous relationships.