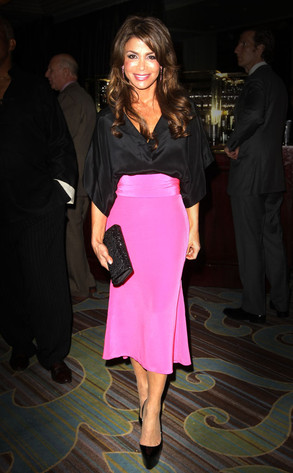 SplashNews
Paula Abdul is suing a tanning company, alleging a bad treatment left her with a burned thigh.
The former X-Factor judge filed a personal injury lawsuit against UVASUN West, Inc. at Los Angeles Superior Court on Thursday, Jan. 9, according to The Hollywood Reporter.
The lawsuit, which was obtained by THR, claims that the 51-year-old dancer-choreographer suffered severe burns on Jan. 20, 2012.
Abdul alleges that she bought a SlimStar infrared body wrap treatment, which was applied "negligently, carelessly and recklessly" at the parlor.