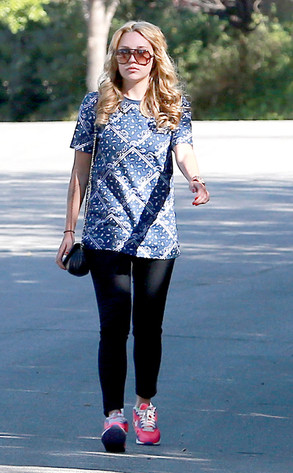 DCAP/AKM-GSI
Amanda Bynes has gone from child star to Twitter disser to student.
E! News has exclusively learned that the celeb enrolled for the winter quarter (which began today) at the Fashion Institute of Design & Merchandising in Orange County. However, as of 12:30 p.m., Bynes hadn't attended her first day.
Every student gets a new sticker for their student ID at the beginning of a new quarter. Once the student recieves their new sticker, their name is scratched off of a long list that has every enrolled student's name. Bynes is on the list, but a source tells us that her name has yet to be crossed off.
Perhaps she's opting for night classes?
The news doesn't come as a complete shock, since the actress was seen checking out the FIDM campus in the O.C. recently with her parents, after returning home from several months in treatment.