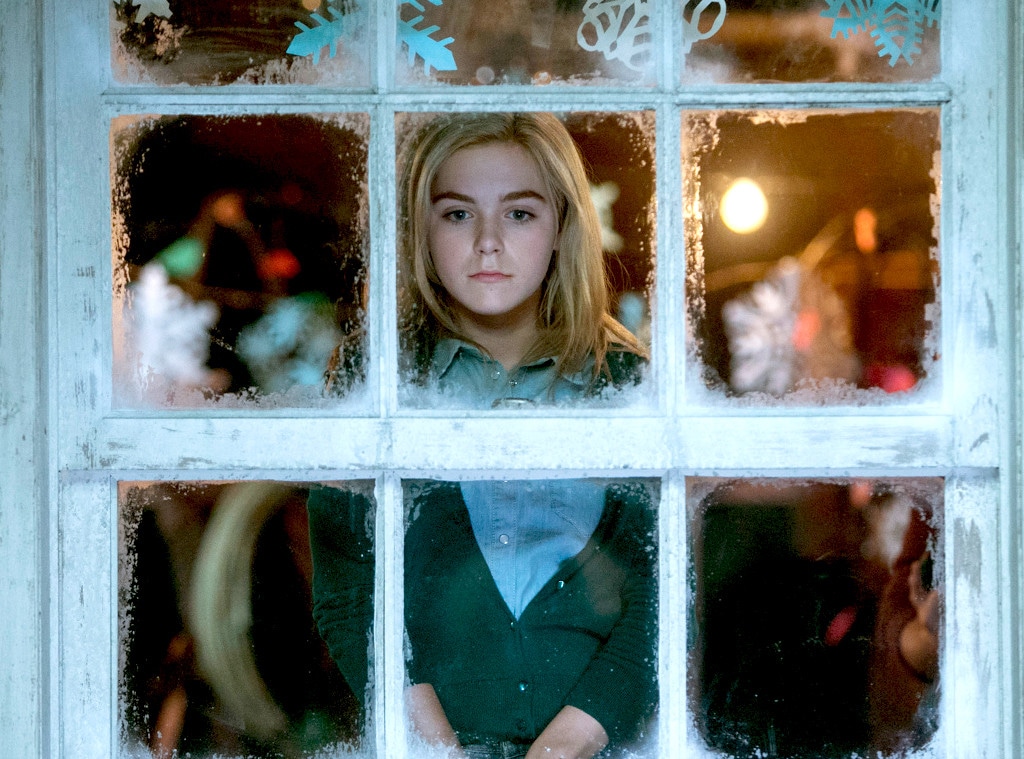 James Dittiger/Lifetime
The Dollangangers are here to stay!
Lifetime announced that a Flowers in the Attic sequel, titled Petals in the Wind, is already in the works, despite the fact that the TV movie starring Heather Graham and Mad Men star Kiernan Shipka (aka the coolest teenager on TV) has yet to premiere. (It airs Sunday, Jan. 18.) 
"We're in development on a sequel already, Petals in the Wind, the second book in the series," a Lifetime executive spilled prior to the he adaptation of V.C. Andrews controversial novel's panel at the 2014 Winter TCA Press Tour on Thursday. ""The Internet is so bullish on this, it may melt down." (As members of the Internet, we can confirm that the remake may cause meltage.)
And during the panel, screenwriter Kayla Alperts revealed a few details about the sequel, which she already has begun writing.
Petals in the Wind will be set "10 years later" and will be "a very juicy and compelling revenge drama," Alpert teased. 
And while the 1987 film adaptation, which was largely panned by critics and fans, stripped away many of the novel's racier themes (including incest between Shipka's character and her brother, played by Mason Dye), Alperts assured that Lifetime's goal was to "stick as closely as we could to the original book and we did not shy away from some of the taboo subjects."
Though Andrew's scandalous book series, which debuted in 1979, has garnered a rabid cult following, Shipka admitted she had "never even really heard about most of it and the excitement came and it was great!" 
Flowers in the Attic premieres Sunday, Jan. 18, on Lifetime.