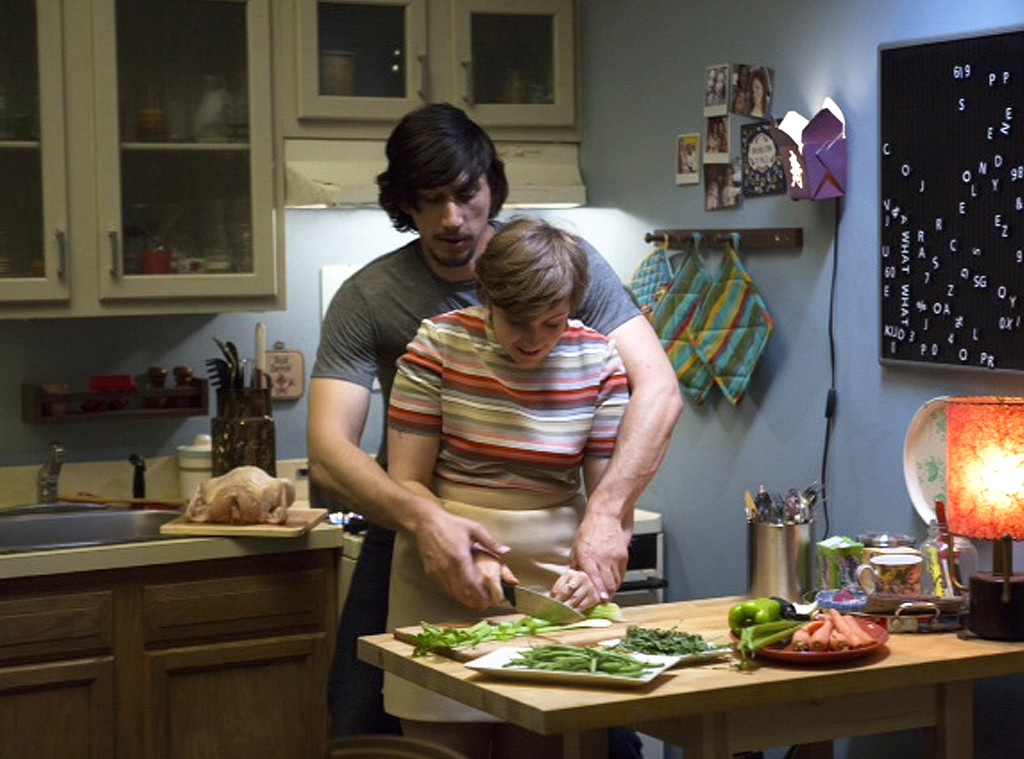 HBO/Jessica Miglio
Girls, Girls, Girls.
A Mötley Crüe song? Yes, but also HBO's mantra as Lena Dunham's hit dramedy Girls has already been renewed for its fourth season just days before its season three premiere on Sunday, Jan. 12. (We totally blasted Icona Pop and danced around our tiny apartment with our bestie over this news, because obviously.) 
HBO made announcement at the 2014 Winter TCA Press Tour on Thursday, and made the deal that much sweeter by offering viewers a first look at season three via a scene from the premiere featuring Hannah (Dunham) and on-again beau Adam (Adam Driver) having a taco dinner party that, in typical Girls fashion, is shaping up to be a memorably awkward affair. Oh, how we've missed Hannah and the gang's hipster shenanigans. 
But it wasn't all renewal news and tacos as an awkward moment during the Girls panel occurred when a male reporter said he didn't get all the nudity on the show, particularly with Dunham's character, and asked the creator and star why she's constantly naked. 
"Do you have a girlfriend?" executive producer Judd Apatow asked the reporter. "Does she like you?" He later added, "This guy looks in the mirror and feels bad about what he sees." (Executive producer Jenni Konner later said the reporter's comment send her into "a rage spiral.")
For her part, Dunham stressed that the constant nudity on the show is "a real human expression" and said, "If you're not into me, that's your problem."
Dunham also defended her polarizing character Hannah, the flawed but oh-so-watchable writer, for being unlikable to some viewers, saying, "People ask 'How can you sympathize with [Hannah],' and I'm like, 'You seem to like Walter White!" (No disrespect to Breaking Bad and Bryan Cranston, but word!)
Girls premieres Sunday, Jan. 12 at 9 p.m. with back-to-back episodes on HBO.
For even more scoop, watch our interviews with Andrew Rannells, Alex Karpovsky and the new Girls guy from the season three premiere in New York City below.
Watch:
The Guys of "Girls" Tease Season 3