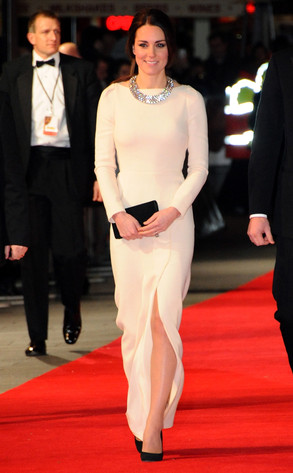 Anthony Harvey/Getty Images
It's Kate Middleton's birthday, which means a royally huge, blowout party is going down, right?! Mmmm, not so much.
Although it is the Duchess of Cambridge's big day, she and her loved ones opted for a low-key celebration. And when we say low-key, we mean low-key.
"Unfortunately it seems [Prince] William was tired after his full day at Cambridge. They've stayed in and are having a meal at Kensington Palace. [Prince] Harry is with them," a source exclusively tells E! News.
"Carole [Middleton] was spotted at lunch time picking up food from Whole Foods. Then she went back to Kensington Palace, so Carole is with them, too."