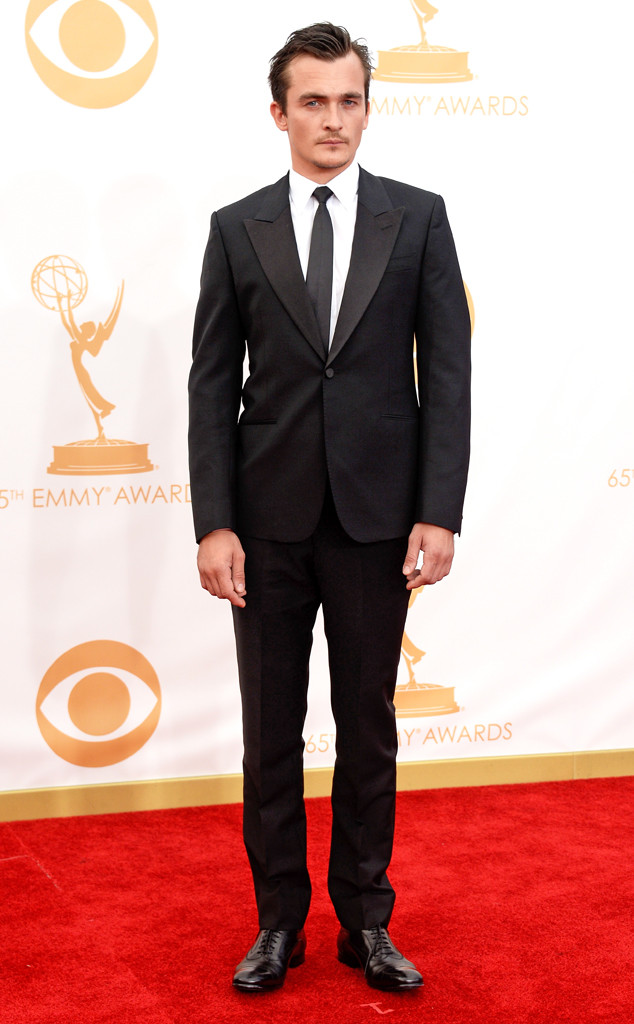 Frazer Harrison/Getty Images
Rupert Friend (you probably know him as Peter Quinn from Homeland or possibly as Keira Knightley's ex-boyfriend) is "in talks" to play a role originally cast for Paul Walker, a source confirms to E! News.
The dreamy 32-year-old Brit is potentially replacing the late Fast and the Furious star in the Aleksander Bach-directed film Agent 47. Per Variety, who was first to report the casting news, the film is a follow up to the 2007 Hitman with Timothy Olyphant.
Walker's commitment to Agent 47 was "a major part of the film getting a greenlight," said a source. When the actor died tragically Nov. 30, 2013, "it looked as if this film would not be able to move forward, since the production start date was set for February [2014] and there was no major star involved."