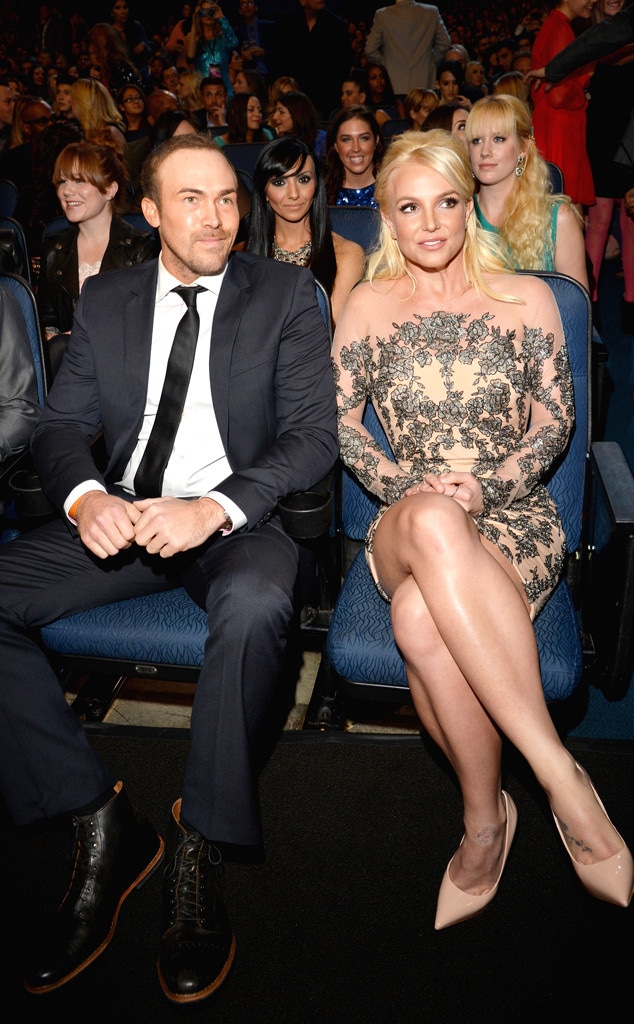 Lester Cohen/WireImage
Sounds like Britney Spears just may have met her perfect match in boyfriend David Lucado.
The pop princess and her hunky man made their red carpet debut as a couple last night at the People's Choice Awards (where they looked adorable as ever, of course!), and now a source is exclusively revealing to E! News that the lovebirds, who have been dating for nearly a year, are stronger—and happier—than ever.
"They are totally in love and they make a good pair," a source tells E! News. "He's from a small town and she is very sheltered. It's a good mix."
In December, Spears revealed to Ellen DeGeneres that she was introduced to the Virginia-raised cutie by her friends at a party, admitting their attraction was "instant," and it seems that Lucado has since won the love of singer's family.
"David gets along very well with her family," the insider said.
 What's more? Lucado looks beyond Brit Brit's superstar status, and, likewise, Spears has previously said she loves that David is "just a simple guy."
"David still sees her as a regular, normal girl he is dating," the source said.
As for how Britney's beau has adapted to her crazy career and two-year residency in Las Vegas?
"He is extremely happy and doing very well," the source added. "He is still doing his business but now in Las Vegas."
And not only is he incredibly supportive of his ladylove, but he's also incredibly proud of all the hard work she's put into the show, even taking a moment to pose with fans during the "Piece of Me" performer's dress rehearsal concert on December 26.
While snapping a pic with a few fans, Lucado said Britney worked "very very hard on the show" and adorably admitted that it was his first (!) concert and he didn't think anyone would recognize him. He added that he was "very very proud" of his gorgeous girlfriend, and clearly—it shows!
Too cute! Don't you love seeing these two so happy together?!