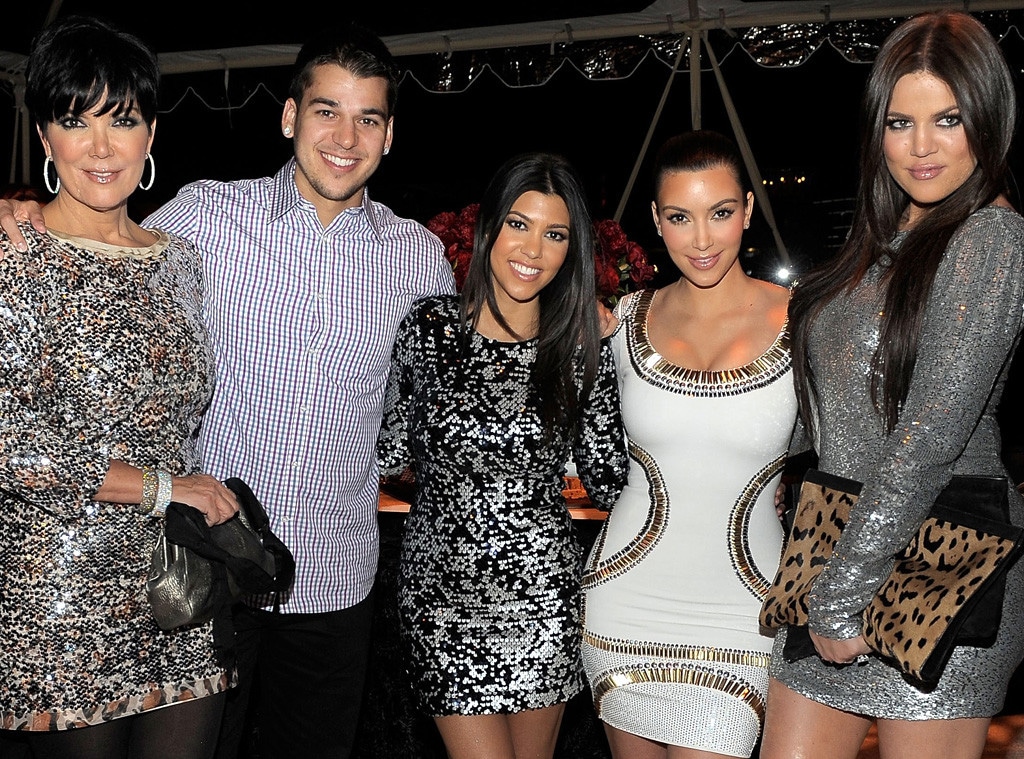 Charley Gallay/WireImage.com
Admit it dolls, you're kind of obsessed with the Kardashians!
Perhaps you've followed Kim Kardashian, Kourtney Kardashian, Khloé Kardashian and the entire family from season one back in 2007. Crazy, right?
Maybe a certain K picqued your interest in 2013. After all, many of them had quite the year. Whatever your situation is, you aren't alone in having a special place in your heart for the famous family.
How do you know, though, if you're just a fan or something more? We have 17 signs that may just make you say, "I'm a Kardashian superfan…bible!"
17. When it came to the Jimmy Kimmel / Kanye West feud, you were for sure #TeamKanye
16. You look forward to the Kardashian Christmas card more than any other holiday greeting from family and friends
Seth Browarnik/startraksphoto.com
15. You love snuggling up in your Arthur George by Rob Kardashian socks late at night
14. You scroll through Kendall Jenner and Kylie Jenner's Instagram posts hoping for fashion tips and ideas
13. You walk through the grocery store and become furious with Kardashian headlines that are completly wrong. How dare they!
12. You went to a Kanye West concert simply to spot Kim Kardashian
11. You have more Kardashian branded nail polish, lipsticks and accessories than actual outfits
Denise Truscello/WireImage
10. You go to Las Vegas and beg to visit TAO nightclub...because that's where the Kardashians go, obviously
9. You now know what your guests will be wearing during your baby shower celebration
8. You saw Kim and Kanye eating at Wendy's so you went to eat at Wendy's
7. You wouldn't mind if Scott Disick ruled the world
6. You visit DASH and can't believe a Kardashian family member isn't working during your visit
Courtesy of Denise Truscello
5. You're jealous of Jonathan Cheban, Ciara, LaLa Anthony and everyone else who is Kim's BFF (Yes, you're jealous of Khloé's BFF Malika too)
JAKE HOLLY/Startraksphoto.com
4. You have to have a Vera Wang wedding dress when you get married
3. You watch the "Waking Up With Kimye" skit on Saturday Night Live and immediately defend the couple to your friends
2. You found your high school yearbook quote from Khloé's Instagram
Michael Simon/startraksphoto.com
1. You agree with Kanye that Kim deserves a star on the Hollywood Walk of Fame ASAP
Watch the two-night season premiere of Keeping Up With the Kardashians on Sunday, Jan. 19 and Monday, Jan. 20 at 9/8c on E!