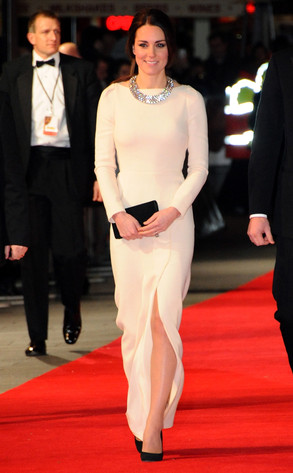 Anthony Harvey/Getty Images
Kate Middleton joined a very exclusive group on Thursday, Jan. 9. She didn't buy her way in, nor did she use her royal title to obtain a membership. She gained access simply by being born 32 years ago.
The London-born birthday girl joined dozens of other stars who just happen to be the same age. For a few weeks, the Duchess of Cambridge and Justin Timberlake will be lumped in the same group—until the "TKO" singer turns 33 on Friday, Jan. 31, that is. Timberlake's ex-girlfriend Britney Spears, meanwhile, turned the big 3-2 on Monday, Dec. 2, 2013—and she celebrated by rehearsing for her Planet Hollywood residency in Las Vegas and taping an episode of The Ellen DeGeneres Show.