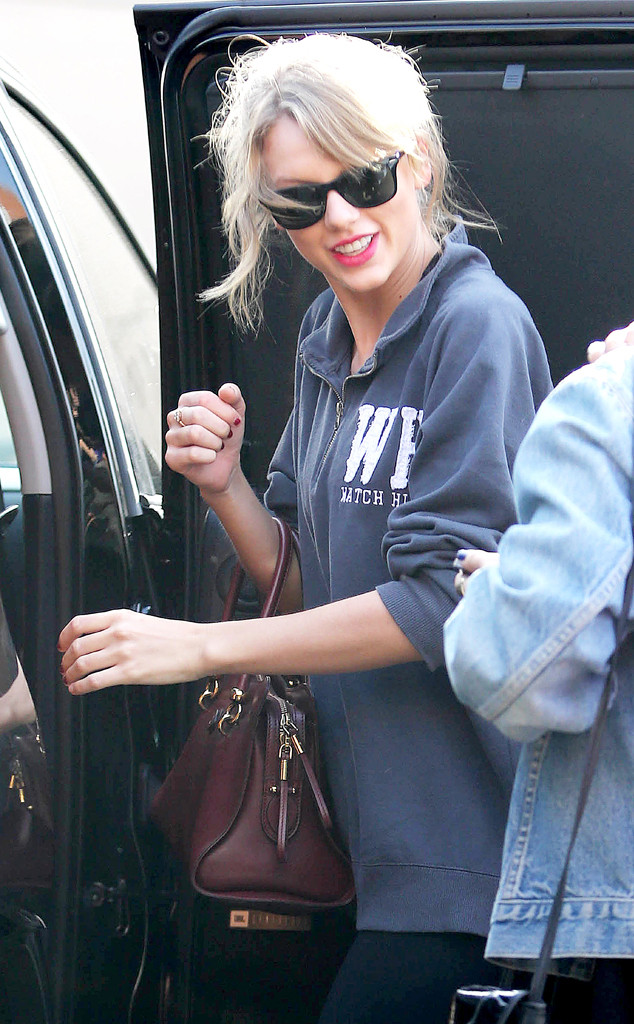 AKM-GSI
Taylor Swift just got a special delivery!
The singer posted an adorable Instagram video showing her receiving her MTV VMA on Wednesday.
"So a VMA just came in the mail," she captioned the clip.
The video shows T.Swift opening up the big black box and showing fans an up-close look at the silver statuette.
"Oh, what's this that came in the mail?" she asked as she was opening the package.
The blond songstress then held the award and began playing with the moonman's flag when she noticed that the piece came loose.
"Look! Check it out! It's got a little globe too…Did I break it? Oh god…it's fine, it's fine," she said nervously on the video.