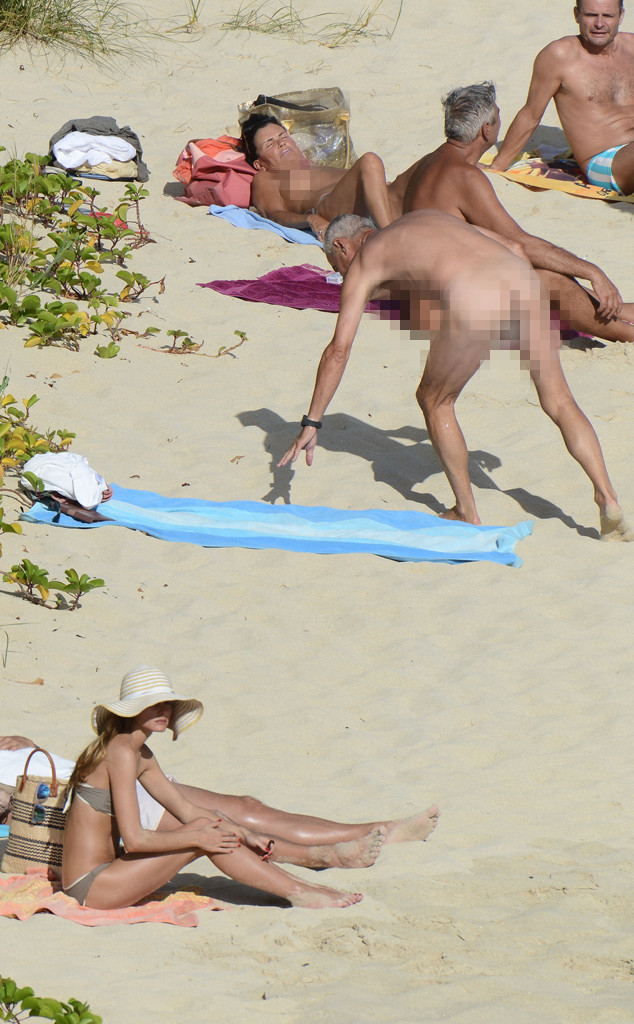 PacificCoastNews
Here's the naked truth.
While Olivia Palermo and Johannes Huebl are all about having some fun in the sun, the newly engaged duo still prefer to stay covered up while doing so.
That's just what they did while hanging out at a nude beach in St. Barts, surrounded by several folks who decided to let it all hang out on Wednesday, Jan. 8.
And from the smiles on their faces, they obviously weren't bothered by it.
Although, not too surprising, seeing how it was the second time in nearly as many days that Palermo, wearing a sexy bikini, and Huebl, sporting a pair of SOLID & STRIPED trunks, found themselves in such a skin-filled situation.