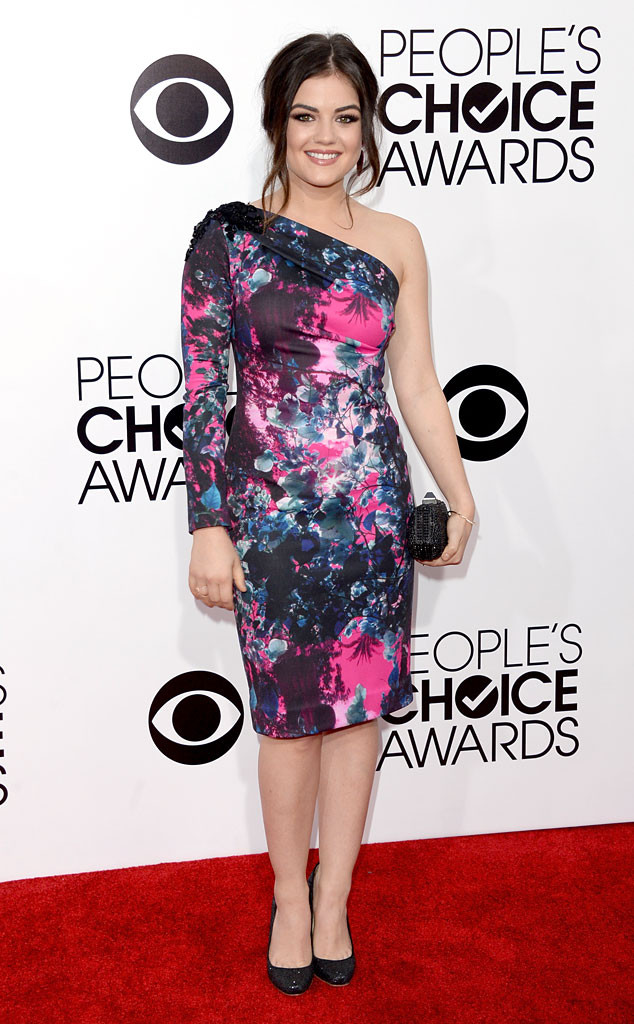 Jason Merritt/Getty Images
Lucy Hale can't help but gush about her upcoming country album.
The 24-year-old Pretty Little Liars starlet just dropped her first single "You Sound Good to Me" and spoke to E! News about her blossoming music career at the People's Choice Awards on Wednesday, Jan. 8.
"The single got released," the brunette beauty said on the red carpet. "The response, for the most part has been just really welcoming," she added.
Hale, clad in a bright floral one-shouldered dress and black heels, admitted that she wasn't sure how people would receive her as a country music artist.
"People are a little like confused by it, but it's been really awesome," the Tennessee native revealed. "I'm just trying to soak it all in. I'm on cloud nine today. Like, I can't believe it."