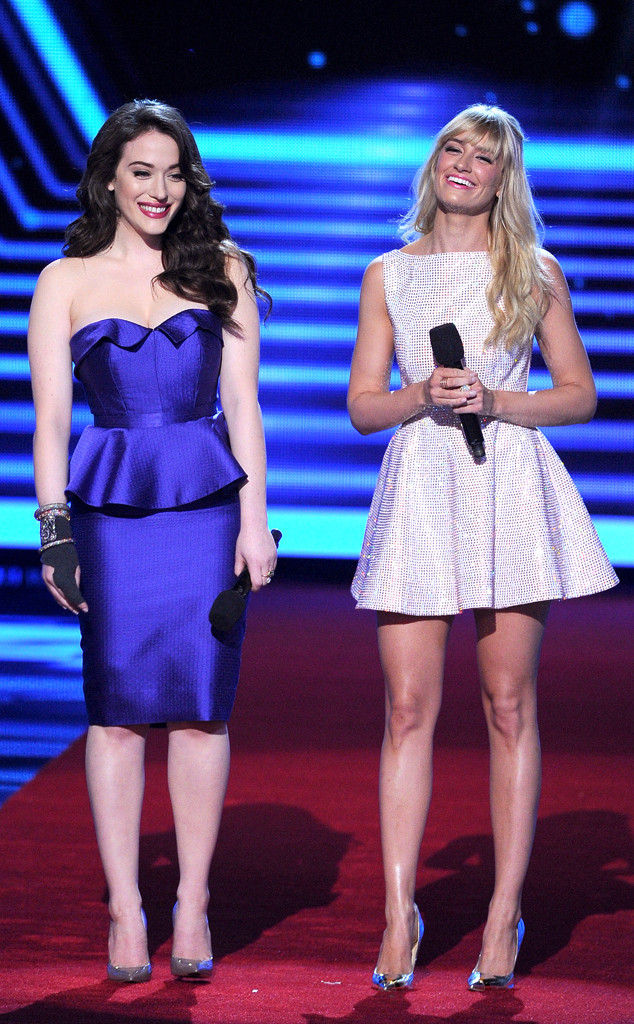 Kevin Winter/Getty Images
It's that time of year again!
The People Choice Awards honors the big stars that were chosen by the fans! And if you weren't able to watch tonight's big show, well, we feel sorry for you because it was absolutely fantastic. But don't feel too bad. We round up all the night's biggest highlights so you don't feel left out.
Let's get to it...
Best Intro Ever?!: Crossing over from their show, 2 Broke Girls, Kat Dennings (who wowed in a blue peplum Oliver Tolentino Couture dress) and Beth Behrs began the People's Choice Awards in an epic manner. Numerous nominees—including Christina Aguilera, Sarah Michelle Gellar and Ian Somerhalder—showed up at the diner, letting viewers know it was time for the show! Once Kaley Cuoco showed up and handed over hosting duties, it was time to get to it.
Best Food: Everyone got burgers and fries! Jealous.
Worst Let Down: Sorry, Ellen DeGeneres, you don't get to go up and accept Justin Timberlake's award with him. We know. It sucks. But at least you got a shout out (along with J.T.'s wife, Jessica Biel. Too cute!).