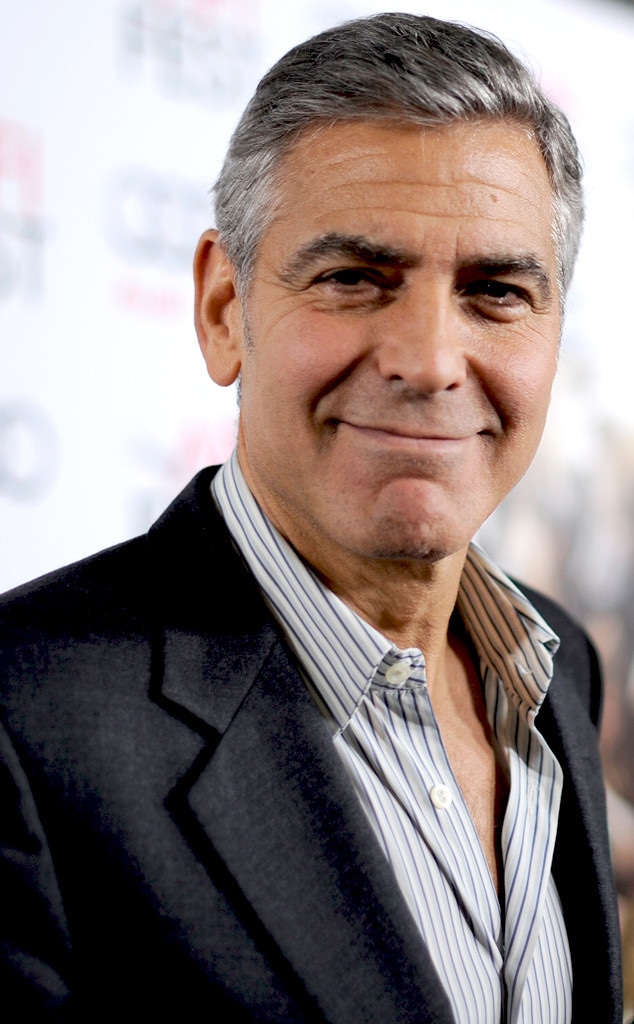 Kevork Djansezian/Getty Images for AFI
Picture this: You fly to New York City with a friend and get VIP treatment while on your way to see George Clooney for a late-night interview.
Afterward, you hit the red carpet with the hunky bachelor for his film. Then, you chat with the actor about life, laugh at each other's hilarious jokes and compare your wacky faces, ultimately leading to the two of you falling in love with each other. Sigh.
Well, (almost) all of that could totally happen! And if it did, it would only cost you $10...and a lot of luck.
With a $10 donation (which goes toward benefiting The Satellite Sentinel Project), a fan is automatically entered to spend the day with Clooney. The winner will fly to New York City on Feb. 4 and "hang with George Clooney backstage at Letterman, ride up in a limo and walk the red carpet at the Monuments Men premiere, and a whole lot more," according to the website.
The Satellite Sentinel Project conducts monitoring of the border between Sudan and South Sudan as well as hot spots within Sudan to identify potential threats to civilians, and detect, deter, and document war crimes and crimes against humanity, a cause Clooney has been very openly passionate about.
 
The contest is being held by Omaze charity, famous for giving anyone the chance to win once-in-a-lifetime experiences that also support social missions.
And with that...good luck to you.